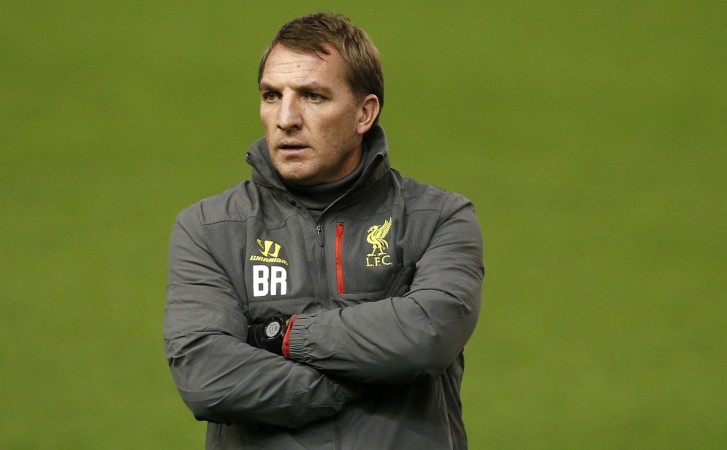 Liverpool manager Brendan Rodgers has confirmed that striker Daniel Sturridge will not be making a comeback against his former club Chelsea due to him still not being a hundred percent fit.
The 25-year-old striker, who has been on the sidelines with a thigh injury since August, returned to Anfield on 9 January after spending a month recovering at a rehabilitation centre in Boston.
Although Sturridge was expected to feature during Liverpool's crucial Capital One Cup first leg semi-finals clash against Chelsea, Rodgers has revealed that the striker is still undergoing the last stages of rehabilitation at Anfield.
"It has obviously been very difficult for us, because he is a top-class player and he has been out since August," the Northern Irish manager told Liverpool's official website.
"But he is working very hard on his rehab and we're hoping that somewhere near the end of this month he should be back. He is back here in the final stages of that and doing very well."
The former Swansea City boss also threw some light on the progress of defender Jon Flanagan, who hasn't made a single appearance for the Reds this season due to a problem in his left knee.
The 22-year-old fullback, who had a breakthrough season with Liverpool last season, has been out of action since the preseasons due to a build up of fluid on his left knee.
Flanagan underwent a corrective surgery on his knee on 18 September, and Rodgers confirmed that he would be out for a "few months."
Four months have passed since the surgery but Flanagan has still not made a comeback for Liverpool.
However, Rodgers, who admits that the injury was very "unfortunate", says that he is hopeful that the fullback will be returning to the squad in the near future.
"It has been difficult for Jon, because he was brilliant for us last year. He was absolutely superb. It is just unfortunate he has picked up this injury," added Rodgers.
"He has been out for a little while. But we're hoping that in time, in the near future, he's going to be back fit and playing because he's a very important young player for us."