Wanna live like former Hollywood A-lister couple? It will cost you only $55 million.
We are talking about Brad Pitt and his estranged wife Angelina Jolie and their once home in the Long Island village.
According to a recent report by New York Post, the waterfront property is on the market for $55 million.
Also read: Angelina Jolie in financial trouble because of 'nasty legal battle with Brad Pitt?'
The 20,000-square-foot Tudor revival–style estate, which was built in 1987, features eight bedrooms, eight bathrooms, and four half bathrooms.
Named as The Sassafras, the house was perfect for their big family.
Among other noteworthy features, it has a grand entrance with a 48-foot cathedral ceiling. The entrance hallway leads to a study and a formal dining room, alongside a living room with a fireplace.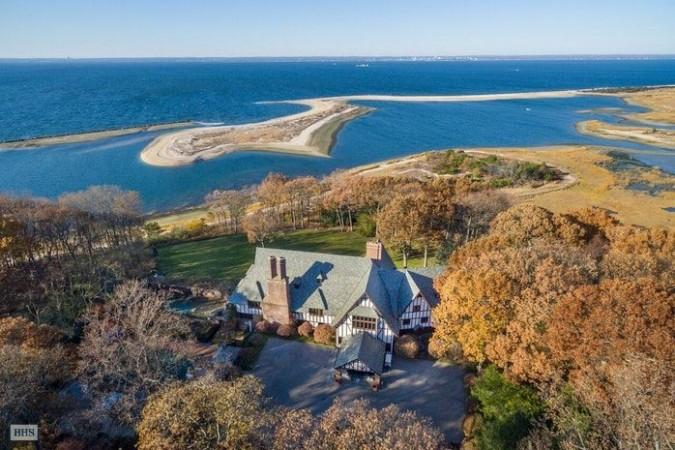 The luxurious property also has a pier that can accommodate three Jet Skis, an 80-foot yacht, a 24-foot sailboat, a 30-foot speedboat, and two maintenance/chase boats with three additional moorings.
Apart from that, the beautiful property features two guesthouses, a log cabin "tea house" with water views, a waterfront cabana with a full kitchen and deck.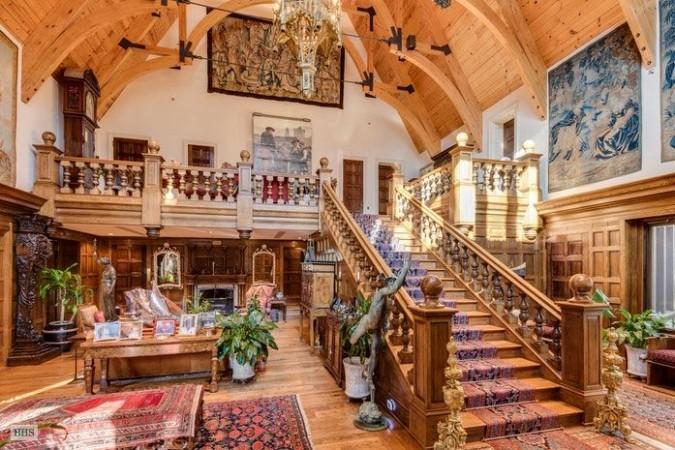 The luxury amenities of the house will make your jaw drop — a spa, a barber shop, and a fallout shelter.
The house has significant water views which can be enjoyed from the stunning wraparound outdoor terrace.

Speaking of transport, the house is connected to city by road and air as well. It is just over an hour drive from the city by car and 15-minutes by air.
Once It used to be home for Jolie and Pitt. Even the actress filmed several segments of her movie Salt on Long Island.