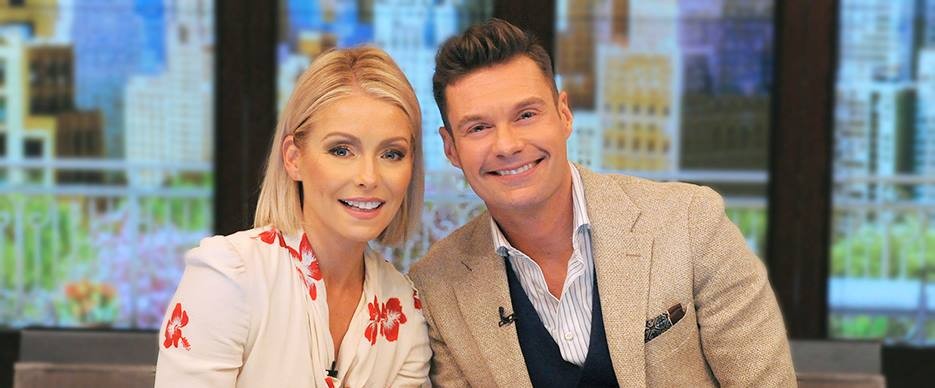 American Idol is back, but it has found a new home at ABC rather than at Fox. And this news could spell trouble for Kelly Ripa's Live!
According to reports, everyone involved wants Ryan Seacrest to return to American Idol as a host, but it was just last week the 42-year-old was hired as Kelly Ripa's new co-host on Live!
Also read: Ariel Winter goes bare as she claps back at body-shamers
It will be hectic for Seacrest to be a part of both shows as Live! is taped in New York every weekday and Idol is filmed in Los Angeles. This means Seacrest will have to make a number of cross-country trips if he wants to be a part of both the shows.
However, ABC seems to have found a solution to this problem. According to a Radar Online source, "some Fridays will be live on the morning show, but not every one. They clearly want to make sure they don't exhaust Ryan in his new $15 million a year job!"
Meanwhile, a Radar Online source has also revealed that ABC zeroed in on Seacrest with the sole intention of bringing American Idol to the network.
"It's like Kelly has been betrayed all over again. Ryan wasn't her first choice, but she was convinced by the network that he would bring in a list guests and ratings," a source told Radar, adding that Ripa wanted someone who wasn't as popular as her current co-host. "Now she has found out that it is all about Idol and not really just about her!"
"Live! makes ABC a lot of money but it's nothing compared to money that can be made in prime time," the insider continued. "She seems livid. Ryan knew all along what was going on, but once again, everyone kept her in the dark."
Ripa felt blindsided when her former co-host Michael Strahan left his job for Good Morning America.