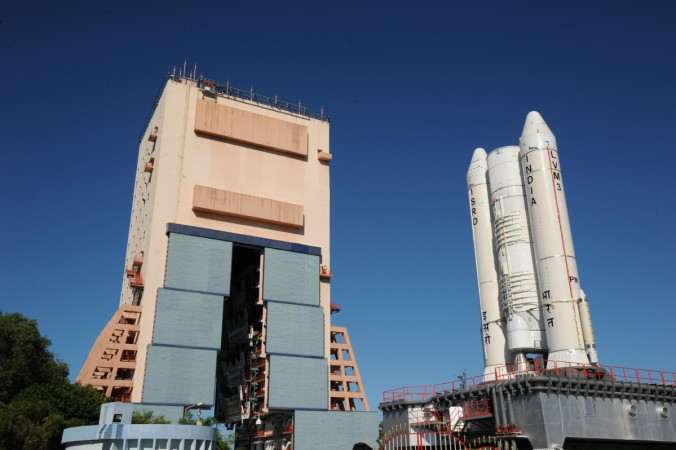 10.15 AM: Prime Minister Narendra Modi congratulates the scientists on the successful rocket launch.
Successful launch of GSLV Mk-III is yet another triumph of brilliance & hardwork of our scientists. Congrats to them for the efforts. @isro
9.55 AM: Calling it a very significant day for India, ISRO chief Dr K Radhjakrishnan confirms the successful launch of GSLV III.
9.50 AM: Scientists celebrate the successful launch of GSLV Mark III.
9.47 AM: ISRO says that the main parachutes of the CARE module deployed successfully.
9.35 AM: The CREW module separated from the rocket.
9.30 AM: India's heaviest and next generation rocket-Geosynchronous Satellite Launch Vehicle (GSLV-Mark III) carrying a crew module blasts off successfully.
9.20 AM: Isro officials say that a series of measures will be taken before the liftoff, like checking the crew module, which is the only payload, and liquid stage propellant filling, reports The Times of India.
9.15 AM: Over 30 years ago, in April 1984, Rakesh Sharma became the first Indian man in space during a joint Indo-Soviet manned space mission. If successful, this mission will take the country a step closer towards the human spaceflight programme.
9:00 AM: ISRO all set to launch the next generation rocket.
12:05 AM: ISRO reveals exclusive picture of GSLV-Mark III on Wednesday night, reports Zee News.
2:00 PM (Wednesday): UH25 propellant filled to the 2nd Stage - L110. N2O4 propellant filling of second stage in progress.
9:00 AM (Wednesday): The countdown for the launch commences.