LIVE BLOG
01:20 AM: "iPhone 5 is the most beautiful consumer device that we've ever created. We've packed an amazing amount of innovation and advanced technology into a thin and light, jewel-like device with a stunning 4-inch Retina display, blazing fast A6 chip, ultrafast wireless, even longer battery life; and we think customers are going to love it," said Philip Schiller, Apple's senior vice president of Worldwide Marketing.
01:55 AM: Pre-ordering of iPhone 5 begins on Friday, September 14.
01:10 AM: iPhone 5 comes in either white & silver or black & slate, and will be available in the US for a suggested retail price of $199 (US) for the 16GB model and $299 (US) for the 32GB model and $399 (US) for the 64GB model.
01:05 AM: iPhone 5 will be available from the Apple Online Store (www.apple.com), Apple's retail stores, and through AT&T, Sprint, Verizon Wireless and select Apple Authorized Resellers.
12:59: AM: iPhone 5 will be available in the US, Australia, Canada, France, Germany, Hong Kong, Japan, Singapore and the UK on Friday, September 21 . It will be released in 22 more countries on September 28, including Austria, Belgium, Czech Republic, Denmark, Estonia, Finland, Hungary, Ireland, Italy, Liechtenstein, Lithuania, Luxembourg, Netherlands, New Zealand, Norway, Poland, Portugal, Slovakia, Slovenia, Spain, Sweden and Switzerland.
12:56 AM: Apple provides link for iPhone 5 'Tips and Tricks'. Click HERE for the link.
12:53 AM: According to Apple press release, iPhone 5 is "the thinnest and lightest iPhone ever, completely redesigned to feature a stunning new 4-inch Retina display; an Apple-designed A6 chip for blazing fast performance; and ultrafast wireless technology-all while delivering even better battery life."
11:50 PM: Apple search tool must have crashed, as search for the keyword "iPhone 5" failed to take to the return page result even after half-an-hour unlike instant access a couple of hours ago. It looks like too many people are using the search tool following the announcement of the new iPhone.
11:10 PM: The iPhone 5 sports a larger 4-inch "retina" display, ability to surf a high-speed 4G LTE network, and is 20 percent lighter than the previous iPhone 4S, according to Reuters.
11:00 PM: Apple Inc Chief Executive Tim Cook has kicked off the unveiling event of the new iPhone aka iPhone 5 at the Yerba Buena Center for Arts in San Francisco.
9:00 PM: Apple's search tool confirms that the new iPhone will be called "iPhone 5". It also provides link of its press release and "tips" but they are not live yet.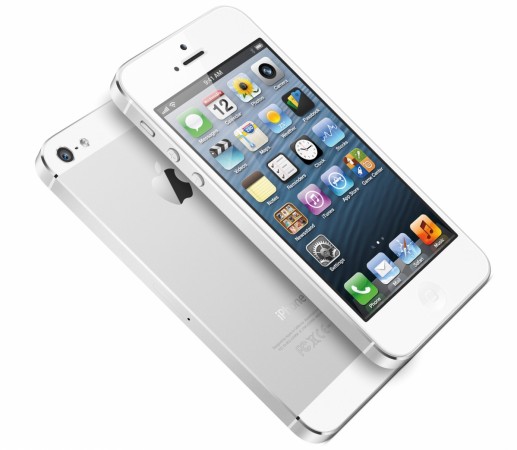 Apple iPhone 5 Release Event; Unlikely to Provide Live Stream
The day has finally arrived. Apple Inc is all set to launch its much-anticipated next-generation smartphone aka iPhone 5 at a special event in San Francisco on Wednesday.
The Cupertino giant has announced that the event would be held at 10 a.m. Pacific Time at the Yerba Buena Center for Arts in San Francisco, and we will provide you live update as the event unfolds.
A few websites had released the engineering sample photos of iPhone 5 and a site had gone to the extent of releasing a video claiming to be the next generation smartphone. According to Vgooo.com, a person who visited a friend at Foxconn park is located in Jincheng, accidentally found the assembled iphone 5 engineering machine and got its photos and videos. He said that the new iPhone is longer than iPhone 4, slimmer and has a 4-inch screen.
Interestingly, the leaked photos and video suggest same features.
iPhone 5 is slightly taller and slimmer than iPhone 4 thought the width is same, reported GottaBeMobile. According to the site, iPhone 5 is 120mm tall compared iPhone 4S' 115.2mm, which means it has bigger screen display.
A French website called nowhereelse.fr also published a set of photos and a video claiming to be that of the much-anticipated smartphone iPhone 5.
Apple Inc has not uttered a word in spite of rumours doing the rounds all these while. It is also unlikely to provide live stream for the launch of its new iPhone, as in the case of iPad 2, iOS 5 preview, iPhone 4S and new iPad launch.
Watch out this space for live updates as the Apple iPhone 5 release event unfolds!