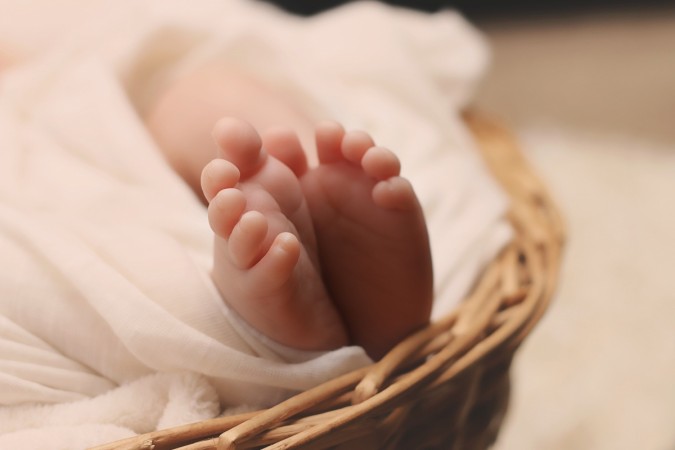 In most cases, triplets share the same birthday -- born a few minutes apart. But, a set of identical triplets in China, were delivered two days apart after their mother's contractions suddenly stopped during labour.
A baby girl born on Christmas Day but had to wait for two more days to welcome her two younger sisters to this world.
You Li, 31, already has an 11-year-old daughter but her mother kept asking for a grandson. Therefore, she and her husband started planning to have a second baby.
They decided to undergo IVF as her fallopian tubes were blocked. After she was successfully impregnated through IVF, You Li discovered that she was carrying triplets when she was three months pregnant, the Daily Mail reported.
Her contractions began on the Christmas eve and her first baby girl was born at 1.50 am on December 25 by natural delivery and weighed 3.2lb. However, her contractions suddenly stopped.
After checking that the babies were fine, they decided to let them stay in her womb so they could grow a little bit more.
The other two baby girls were born through Caesarean section at 1.16 am and 1.18 am on December 28. Doctors decided to perform the operation after they noticed that one of the babies had an unstable heart rate. Fortunately, both babies were safe and healthy, weighing 2.8 lbs and 2.5 lbs.
During the Caesarean, the mother-of-four suffered postpartum haemorrhage but her condition was quickly brought under control through surgery.
Dr Gao Yan, from the Maternity and Child Health Hospital of Sichuan, told Chengdu Business Daily: "As the mother and the babies' condition were stable, the babies should stay inside the womb to grow a little bit more."
"[This] would increase the chances for the babies to survive after being born and help with their neonatal health," Dr Gao Yan added.
The three newborn sisters are currently being kept in incubators and are in a stable condition.