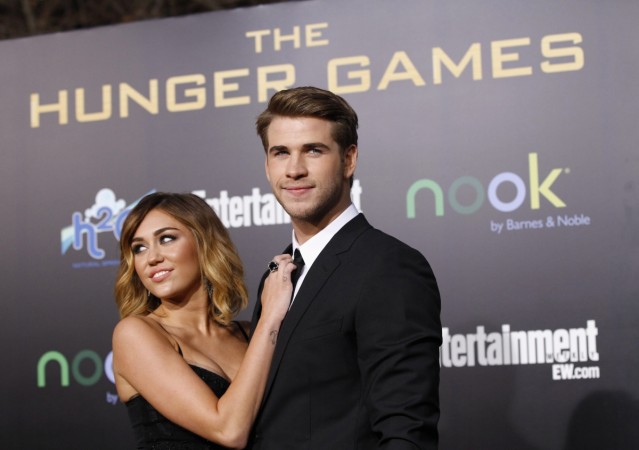 Liam Hemsworth surely does know how to spoil his girl. For Miley Cyrus' birthday, Liam has presented a rainbow ring and a unicorn bejewelled box.
"Happiest birthday to my favorite little angel!" Liam wrote on Instagram, alongside a photo of the Wrecking Ball singer holding her unopened present, which was wrapped in a brown box decorated with heart, flower, smiley face stickers as well as cutouts of a star, a moon and a unicorn.
The Voice coach also shared a picture on Instagram. She captiond it, "Look at datttt Rainboooowwwwwwww rock! You always know how to make my 'grubby little kid fingers' *SHINE*!!! (P.S. please take notice of that beautiful packaging!!!! )."
The Hunger Games star also gifted Miley a beautiful bouquet of pink, orange and yellow gerbera daisies and roses. "Best bday evaaaaaa!!!!!!! Thank you my loooooove ❤️," she wrote while sharing the picture on instagram.
"Best bday surprise ever from my loviessssss," "Coming home to soooo much L.O.V.E!!!!!!! Wow !" she tweeted later.
The singer was treated to a birthday surprise on The Voice set too. Her fellow coaches include Adam Levine, Blake Shelton and Alicia Keys celebrated with a birthday cake that featured the customized smiley face design of her Happy Hippie Foundation.
The duo got re-engaged almost a year ago following their split in 2013.