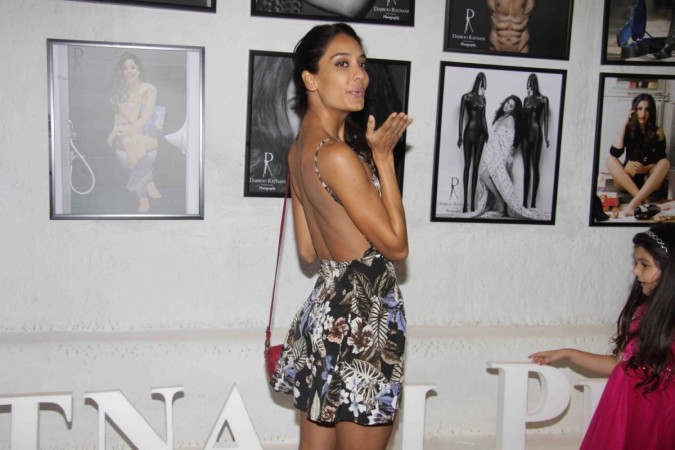 Actress Lisa Haydon, who got married last year, took to Instagram to announce that she is expecting her first baby with husband Dino Lalvani. Haydon posted a photo of her baby bump in a bikini and captioned "Humble beginnings."
Also Read: Lisa Haydon won't overshadow us in The Trip, says Shweta Tripathi
The Ae Dil Hai Mushkil actress announced her pregnancy news almost three months after she tied the knot with longtime beau Lalwani, son of the Pakistan-born British entrepreneur, in a beach wedding in Phuket.
Last month, in an interview with the Quint, Haydon opened up about her marriage and how a baby changes everything."Life has not changed much after marriage. I went straight back to work. But I guess changes come after having a baby, not after marriage, especially if you are married to the right person who understands your lifestyle and profession. I think I was married to my husband in mind before it happened officially. When you fall in love, you make a commitment to each other. It's all about that," she said.
"For me, life is nothing without love... and family is the most important thing for me. Everything else is a bonus. Yes, I am passionate about my work but my success is meaningless without my loved ones, my family and my husband. They are my priority," she said about her married life.
Meanwhile, Haydon is the latest celebrity to show off her baby bump in style. Earlier, Kareena Kapoor Khan and television actress Shweta Salve set a few maternity trends when they showed off their baby bump in gorgeous photo shoots.
On the work front, Haydon recently appeared on the cover photo of Vogue magazine's January issue with Bollywood actor Hrithik Roshan. Interestingly, the cover photos, which were released in December last week, shows Haydon in a slim figure.