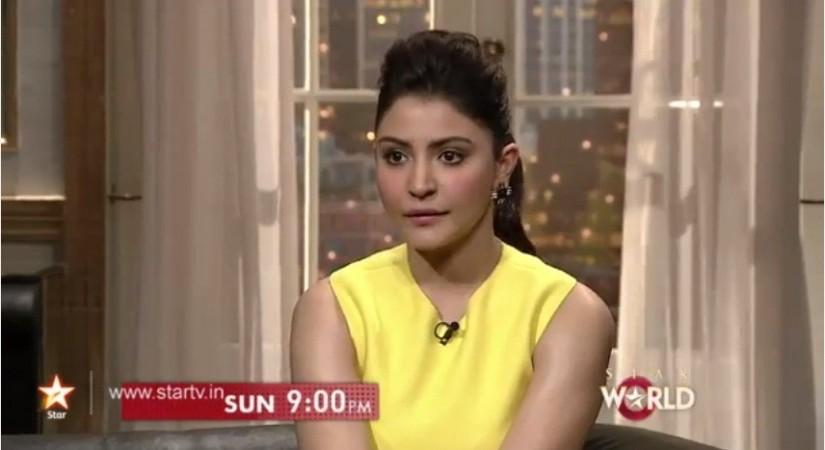 Anushka Sharma, who has been in the headlines of late for her lip job, has dismissed reports of undergoing a surgery.
The actress found herself in the midst of controversy, after the teaser of the new episode of "Koffee With Karan" hit television screens. The actress is understood to have gone under the knife, as she was spotted on the show with plump lips.
However, Anushka played down the reports and said that if she wanted a lip job, she would have done that long back.
"I have read this and you want to make me feel uncomfortable (by asking this)... This is a highly personal question. I don't believe in these things and I have always said that I dont need to," India Today quoted Anushka as saying.
"I am not a fool that I will go and get my face changed in the mid of my career. I would have done it from the first film had I have wanted to do so."
Even her manager denied the surgery rumours, saying that the stories about the lip job came from her competitors. The manager went on to say that people were surprised about the look because they had not seen her in long time.
"It's makeup - Anushka uses a lip plumper," her manager said, according to Hindustan Times.
Rumours about the "Rab Ne Bana Di Jodi" actress getting a cosmetic surgery done had surfaced earlier as well. The actress is also in news now for her alleged relationship with cricketer Virat Kohli.
While both Anushka and Kohli have been keeping mum about their relationship, news reports from several sources keep coming in. The couple was recently spotted spending time in New Zealand.