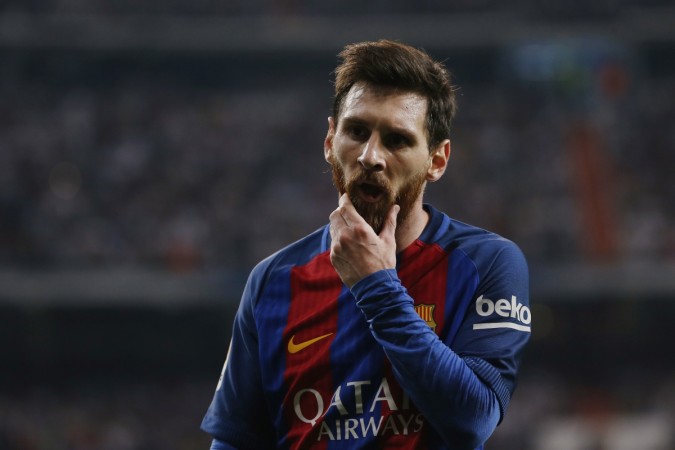 FC Barcelona star Lionel Messi has once again started hogging the limelight in a grander way, especially after his last-minute goal against Real Madrid at the Santiago Bernabeu on Sunday, April 23, in the first El Clasico of the calendar year 2017.
Watch how Brazil's Suzy Cortez celebrated Messi's 500 goals
Now that he has enforced his legacy at FC Barcelona after reaching the 500-goal landmark, Messi is getting spotted everywhere! From newspapers to TV, and even in person...at a confectionery shop in Brazil.
Confused? Actually, get shocked. A photo of a confectionery shop worker in Sao Paulo, Brazil, is surprising many after his miraculous resemblance with the Argentine football legend.
The photo of the man in question, Alejandro Pereira Negreiros, was shared on Twitter by one of his friends and in just a few hours' time, it became absolutely viral! Not only that, a video on YouTube shared by RT (Russia Today) is leaving many shocked.
"Life is such that one day, you are the best player in the world, and the next day you are working at a sweet shop," wrote the Twitter user who shared Alejandro's photo.
In the video below, you can also see the 21-year-old Brazilian in a FC Barcelona jersey. For a moment, you could be forced to say, "What the...."