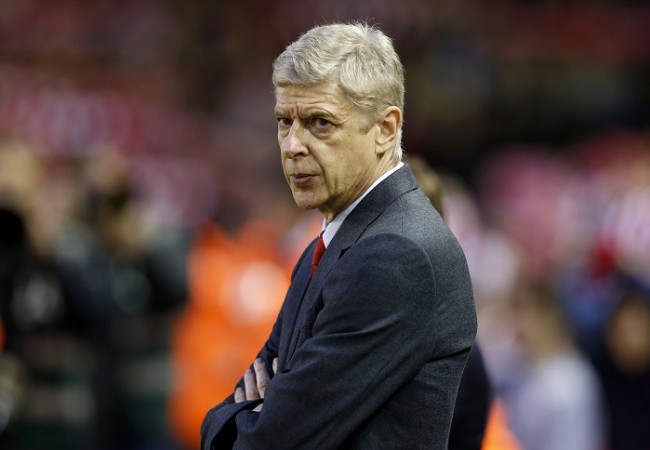 You don't find Arsenal boss Arsene Wenger sharing something on a lighter vein very often, but when it is about the transfer of one of the greatest football superstars of today, well, the French tactician can get a little jovial, and may be a bit serious too.
On transfer deadline day, and a day prior to their game against Southampton in the Premier League, the Gunners coach gave his views on the club's transfer activities on the final day of the January transfer window.
Mohammed Elneny, the holding midfielder from Egypt, remains the only winter signing of Arsenal this season in the transfer window, and when he was asked if there will be any more buys on the transfer day, Wenger said that he wouldn't mind if Barcelona superstar Lionel Messi came calling at his doorstep.
"99% I won't do a major deal," Wenger was quoted by Sky Sports, on Monday. "But if Lionel Messi walked through my door at 10 to six, I wouldn't say 'please go back to Barcelona'."
Wenger said that jokingly, but Arsenal fans will know that anything is possible on transfer deadline day. Wenger signed Mesut Ozil from Real Madrid on the summer transfer deadline day of 2013 in what came as a shock even to the Arsenal fans.
Not only that, in the summer transfer deadline day of 2014, Arsenal signed Danny Welbeck from Manchester United in another shock transfer.
Full of surprises, isn't he? And it only needs to be seen from now if 'Lionel Messi to Arsenal' is another major surprise we are in for, in some hours.
Wenger also added that there is a possibility of Mathieu Debuchy and Serge Gnabry leaving Arsenal on loan deals today.