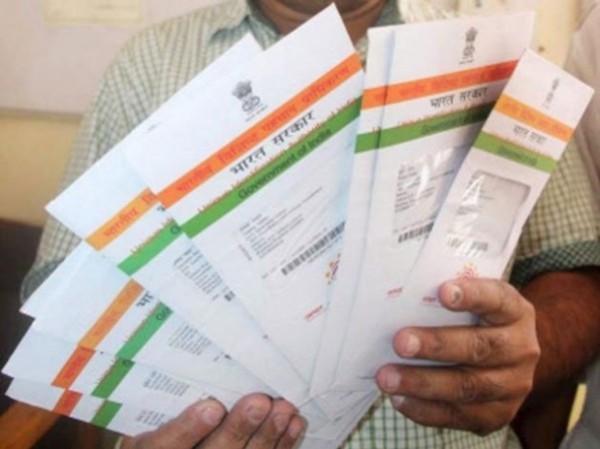 The government on Wednesday (March 28) extended the last date for linking Aadhaar with welfare schemes including pensions, ration and mid-day meals in schools under section 7 of the Aadhaar Act, 2016 by three months.
According to an official memorandum issued by the Ministry of Electronics and IT, the new deadline is June 30, 2018. Welfare schemes like cooking gas and kerosene subsidy along with scholarships of students where the benefits are funded from the Consolidated Fund of India falls under section 7 of the Aadhaar Act 2016.
On March 27, the Central Board of Direct Taxes (CBDT) also extended the last date for linking of 12 digits biometric identifier Aadhaar with PAN (Permanent Account Number) to June 31, 2018.
The Central Board of Direct Taxes (CBDT), further extends the date for linking of Aadhaar with PAN from 31st March, 2018 to 30th June, 2018.

— Income Tax India (@IncomeTaxIndia) 27 March 2018
The Supreme Court on March 13 extended the March 31 deadline for Aadhaar linking with bank accounts and mobile number till the five-judge Constitution Bench of the apex court delivers its verdict in all cases challenging the validity of the Aadhaar scheme and Aadhaar Act.
Earlier the government had made linking of Aadhaar number issued by the Unique Identification Authority of India (UIDAI) mandatory for bank accounts, welfare schemes, PAN and mobile numbers.
In December 2017, the court had extended the deadline for Aadhaar linkages to March 31. Making Aadhaar linking compulsory for bank accounts and welfare schemes had stirred a controversy with many political parties opposing it. The questions of privacy and safety of Aadhaar data had also been raised before the court.