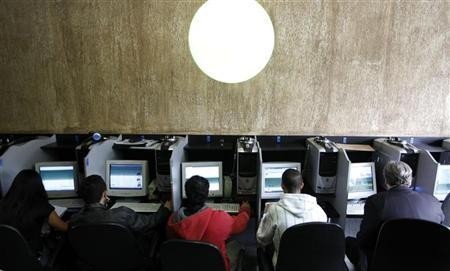 LINE, a free calling and chat application on the mobile platform, has a user base of at least five million in India.
Thanks to its famous advertisement campaign that says - "There are no limits! Call and message as much as you want!' LINE reached the five million mark within 25 days of its launch in India. Moreover, the LINE Corporation plans to increase its user base up to 10 million in another few months.
"We are extremely happy with the response to our service in India. This is the testimony that we are in the right market with the right product and at the right time," said Jun Masuda, Chief Strategy and Marketing Officer (CSMO) of LINE.
Globally, the app has reached than 200 million on 21 July, 2013, surpassing even Twitter's monthly active user base.
LINE is indeed one of the fastest growing apps in the country due its quirky advertisements, 'group voice chat' and 'sticker' feature.
"The app has been a success in the youth segment with its sticker and voice chat features becoming an instant hit and has been used extensively in all conversations happening through LINE app in India," LINE said.
Another reason that the app gained instant recognition was its presence across every mobile operating system, be it iOS, Android or Windows. The application is free on all the app stores.
LINE was launched on 23 June, 2011, but achieved worldwide popularity with 150 million users until April 30, 2013, 23 months of its release.
As LINE enters into the club of leading mobile apps, it faces challenge from other free messaging and voice calls application like Whatsapp.
Whatsapp recently announced that it has crossed a user base of 250 million and is one of the main reasons of diverting users from social networking sites like Facebook. Moreover, Whatsapp is popular for its 'strictly against advertising' policy.