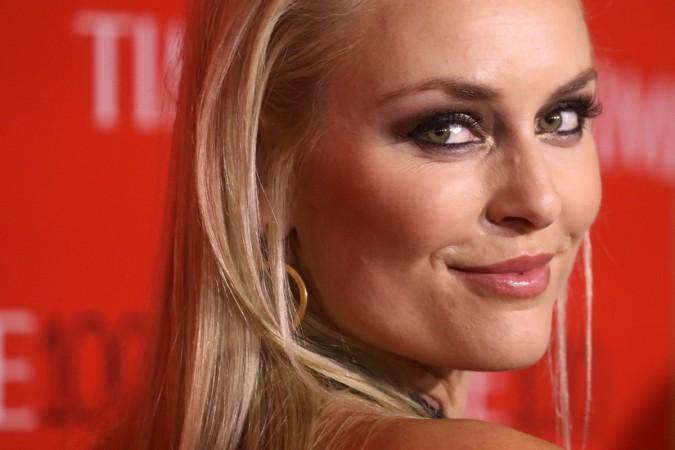 Unfortunate timing or coincidence? Hours after Tiger Woods was arrested on a DUI charge on Monday, his ex-girlfriend Lindsey Vonn shared a photo of her wearing a thong bikini and having a good time in Monte Carlo.
The 32-year-old professional alpine skier showed off her incredible body in a red thong bikini while standing on a boat. She posted the bikini photo on Instagram with a caption, "Thankful for great friends and fun adventures but keeping my eyes on the horizon. The future is bright."
Also Read: Tiger Woods in 2017 - a sad state of affairs
On Tuesday, She also posted another photo in a black and white swimsuit with current boyfriend Kenan Smith. "Swimsuit kind of day," she captioned that image.
Her photo appeared online hours after Woods was arrested near his home in Jupiter, Florida, on suspicion of driving under influence. On Monday, authorities found him sleeping at the wheel of his car and had to wake him. The brake lights were on and the right blinker of his 2015 black Mercedes-Benz was flashing.
The golf legend in a statement said he takes full responsibility for his action and also clarified that alcohol was not involved.
"I understand the severity of what I did and I take full responsibility for my actions," Woods said in a statement to ABC News. "I want the public to know that alcohol was not involved. What happened was an unexpected reaction to prescribed medications. I didn't realize the mix of medications had affected me so strongly."
"I would like to apologize with all my heart to my family, friends and the fans. I expect more from myself too," he continued.
Woods and Vonn dated for three years before splitting in May 2015. They made their relationship public after Woods finalised his divorce from model Elin Nordegren.