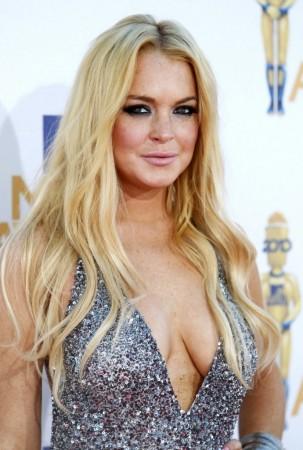 Rumour were rife about Lindsay Lohan's conversion to Islam ever since she walked the streets of New York holding a Quran in hand. Later, Lohan deleted all her pictures on Instagram and put "Alaikum salam" in her bio, fuelling further speculations. Putting all rumours to rest, the actress has now confirmed that she hasn't proselytised yet. But interestingly, she hasn't ruled out the option either.
Also Read: Reading Quran calms me, says Lindsay Lohan
Talking to the Daily Mail, Lohan said, "I've studied the Quran for quite some time. It's a process to convert to anything. I respect all religions... it's a beautiful religion and I am a very spiritual person. It's something I've been studying. You can't just convert overnight to a religion."
Meanwhile, Lohan has expressed her fears of returning to President Donald Trump's USA. "I was scared to come here with everything going on because of my personal beliefs," she admitted. Lohan spent time in Greece and Turkey lately.
Recounting her bizarre accent incident, Lohan explained, "I was learning Arabic and Russian, and I studied French for nine years. I was also picking up some Turkish, and then Greek. When I'm around different people and different places I tend to change and talk very quickly. Things come out and a flip into [accents] depending on who I'm with. You acquire different dialects."
She also cleared air around her relationship status and said she was dating herself. She also suggested a Mean Girls reunion. "All of us should have kids. And all my kids are from Africa. We've adopted them or something funny," she said.