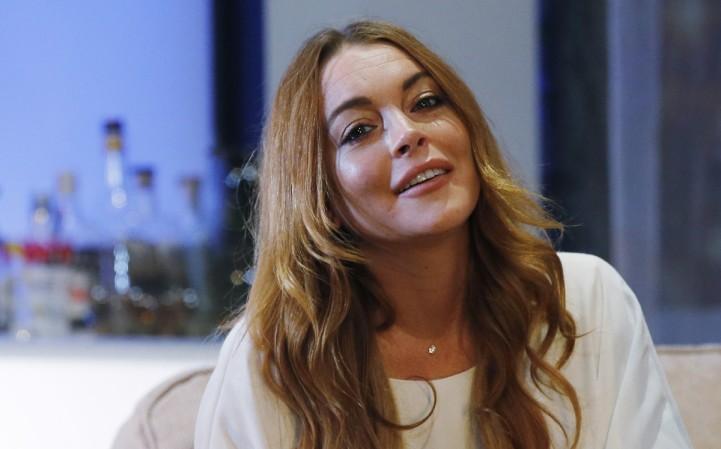 Lindsay Lohan sparked rumours of converting to Islam when she deleted all her pictures and updated her bio with "Alaikum Salam." The actress has now added more fuel to fire after she said she reads Quran and has fasted during the month of Ramadan.
Also Read: Miley Cyrus performs Lakshmi Puja at Malibu home; singer posts photos and videos of Hindu prayer rituals
In a recent interview with an Arabic TV show, the actress sat down to discuss her relationship with Islam and how Quran helped her attain peace in life. "I did Ramadan for three days with my friend from Kuwait, it was hard but it was good. It felt good," the actress told the host, Shoaib Rashid.
The actress, who appeared on the TV show, Siwar Shoaib, also said she has read 15 pages from the Quran (in English) and has recited some verses in Arabic. "I feel calmness," Lohan said. The star listens to Quran on her mobile phone.
Earlier, Lohan drew flak after she was pictured holding a Quran. "My intention wasn't to hold a religious book. I was just holding a religious book, but people in America didn't like it, they judged me for it and were saying nasty things. (The Quran was) a solace and a safe thing for me to have," Lohan said.
Lohan is of Irish stock and was raised Catholic. While the actress hasn't officially confirmed her conversion, Lohan has been dropping hints to that end lately. Apart from reading Quran and observing the fast, she was also spotted wearing a red and white hijaab, gifted to her by a Syrian refugee. The actress was also spotted speaking in a non-American accent.
Lohan has earlier mentioned that Islam introduced her to a spiritual experience and helped her find true meaning. She also expressed her interest in learning the religion in detail.