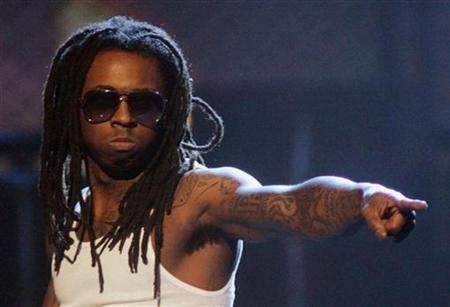 American Rapper Lil Wayne has become the latest victim of celebrity death hoax. The Grammy-Award winning rapper was declared dead on social networking site Facebook, after a video that said Wayne was found dead went viral.
The video titled "R.I.P. Lil Wayne, Rapper Found Dead" had gone viral on 16 December, Hollywood Life reported. The origin of the video is not known yet, but as per reports, it's a spam and can cause viruses.
The video allegedly shows rapper's death and it can be viewed only when it's shared on their Facebook page. However, the rapper is alive and kicking.
The 31-year-old rapper, who suffers from epileptic seizures, has become the victim of death hoax several times. Earlier, this year Wayne said that he had seizures, due to which he actually faced a death scare.
"The thing is, man, the bad news is, I'm an epileptic, so I'm prone to seizures," Wayne said in a radio interview, according to People. "This isn't my first, second, third, fourth, fifth, sixth, seventh seizure. I've had a bunch of seizures; y'all just never hear about it. This time it got real bad because I got three of 'em in a row, and on the third one, my heart rate went down."
"Basically, I could've died soon. That's why it was so serious. The reason being for the seizures is just plain stress, no rest and overworking myself. That's typical me, though," he added.