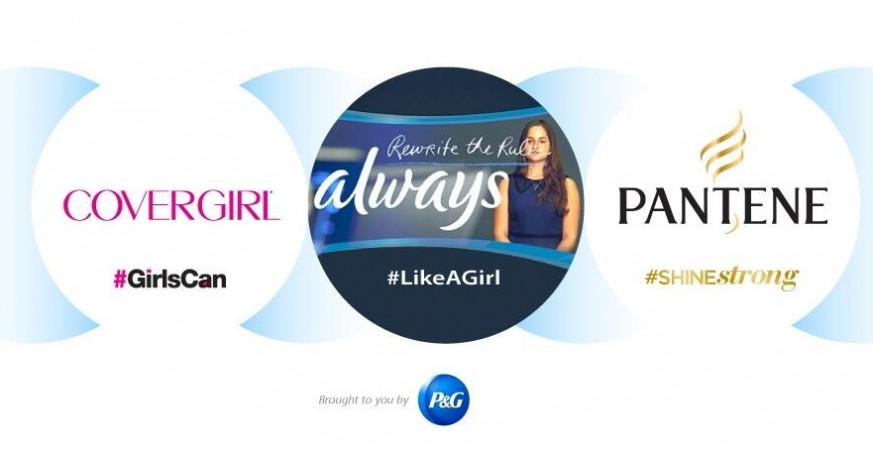 On 26 June, Always, the feminine hygiene brand owned by Procter & Gamble, released a video that sought to redefine the term #LikeAGirl and touched millions of hearts in a matter of days. Witnessing the success and impact it had on viewers worldwide, filmmaker Arunabh Kumar under the banner of ATVF Media Labs produced a similar movie about Indian men, Never #LikeAnIndianMan.
In the video, some Indian men were asked to enact how they typically approach a woman for the first time. While one polite gentleman asked, "Sorry to bother you, but could I buy you a drink?", another exclaimed "She's so cute yaar. Kitni down-to-earth hai?"
Another man cut straight to the chase. "Issko ghar le ja ke apne maa se milvao. Aur phir shaadi karlo bass!" (I want to take her home to my mom and just marry her).
However, when a couple of women were asked the exact same thing, the response was not quite the same. Coupled with catcalls and kissing noises, these women had some colourful comments to share.
"Oii tootta.. Oii short skirt.. Oii Chammak Challo!!"
"Madam... Apki bra dekh rahi hai" (Your bra is visible)
"Laal lipstick..? maar hi daaloge.." (Killing me with that red lispsitck)
"Kabhie mere saath..koi raath guzaar.." ( Spend the night me sometime..)
When asked what it means to look at a woman like an Indian man, these women unanimously replied that it means you look at her like a shiny new toy, naked, a sex object or a commodity.
The men who were shown the clips of these women were then asked how they felt about it.
"I think they did it right," one man said.
Another had an advice for the men of India: "Keep doing what you're doing. 'Cos that's what makes you a man. Keep passing those sleazy comments when you see a woman pass by. Go ahead, take pride. Be sexist, be a chauvinist.. Be a racist... You are doing it right. No matter what they say. Because, I am an Indian man. And that is something I am not ashamed of."
The video leaves you with a message: And this will never change unless Indian Men feel ashamed, call out all the shameful things we need to change #NoShameNoChange.
Check Never #LikeAnIndianMan video below:
The video has had overwhelming response on Twitter and Facebook with many people showing solidarity with the message.
After watching this I am ashamed of #LikeAnIndianMan: http://youtu.be/_uiQ3EQBN_w via @YouTube. - Vishal Srivastava (@vishalsri92) 19 July 2014.
No this is over smartness...The Viral Fever video 'Never #LikeAnIndianMan'..It's nothing to do with most of the Indian Men. Kuch bhi matlab

— Anoop Tomer (@anooptomer) July 21, 2014
To those who felt the video was trying to generalise Indian men, TVF has this to say: "If you think this video is a generalization, you are missing the point. This is an appeal for change. Just like doing things #LikeAGirl became an insult, the identity and image of the average Indian man, as perceived by women in general has been stained, both locally and internationally. We seek to change that image by calling for a public stigmatization of everything wrong with our cultural norms. #NoshameNoChange."
For the uninitiated, in the viral video Always #LikeAGirl, award-winning filmmaker Lauren Greenfield began by asking a few random youngsters what running, fighting and throwing like a girl meant to them. The response was quite disheartening with all them mimicking the feminine stereotype of wobbling their hands around and making annoyed 'hmmp's and 'eww's.
Greenfield then asks some young girls to repeat the same and they did it without any dramatisation. When asked a young girl what running like a girl means, she replied, "It means, running as fast as you can."
"Is like a girl a good thing?," another girl was asked, to which she replied, "It sounds like a bad thing. Sounds like you're trying to humiliate them."
The most vocal of the participants said, "Keep doing it. 'Cos it's working. ..If you're still scoring, if you're still getting to the ball on time and you're still first, you're doing it right... Yes! I kick like a girl and swim like a girl and walk like a girl and I wake up in the morning like a girl.. Because I AM a girl. And, that is not something that I should be ashamed of. So I am gonna do it anyway."
The video ends with visuals of young girls running, kicking, fighting and so on, as they normally would, with power and attitude. Finally, one of the girls ask, "Why can't run like a girl also mean win the race?"
The video fades with the message: Let's make #LikeAGirl mean amazing things.
Check Always #LikeAGirl video below: