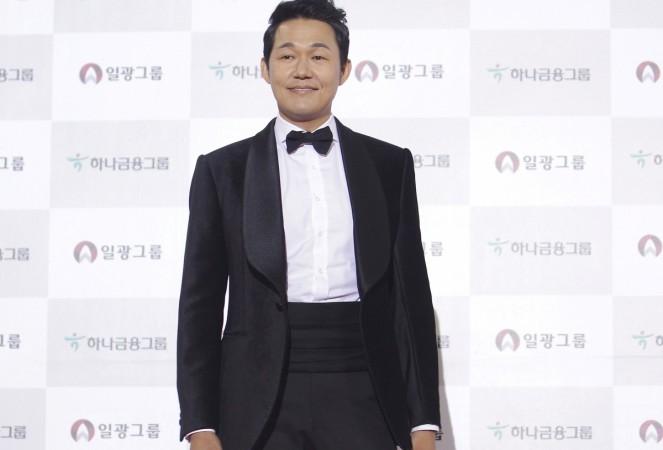 Orion Cinema Network (OCN) will be remaking the hit British series Life on Mars in Korea and they have signed in Jung Kyung-Ho, Go Ah-Sung, and Park Sung-Woong for the series.
The Korean adaptation of Life on Mars will have the three stars in the lead roles. Kyung-Ho will play the role of a detective Han Tae-Joo, who one day wakes up to find himself in 1998. He ends up working with detectives Kang Dong-Chul (played by Sung-Woong) and Yoon Na-Young (played by Ah-Sung).
Talking about his role, Kyung-Ho said that he has watched the original BBC series and is excited to play the lead role.
"I really enjoyed both watching the original drama and reading the script [for the Korean remake]. I'm happy to be working again with director Lee Jung Hyo after 'Heartless City,' and I'm excited because I think I'll be able to experience again the same joy that I did back then," Soompi quoted Kyung-Ho as saying.
Sung-Woong said that Dong-Chul's character is interesting because he doesn't care about others but he is a good person.
"I was interested by the character of Dong Chul, who appears to do whatever he wants [without caring about others], but actually turns out to have a warm heart. I wanted to portray him well. I'm excited because it's my first time working with director Lee Jung Hyo and actor Jung Kyung Ho. I can't wait to work together with them on set," Sung-Woong said.
Sung-Woong, on the other hand, said that this is the first time she will be playing the role of a police officer and it's a new challenge for her.
"The synergy of the three actors, who all possess remarkable charm, will be a driving force that adds to the quality of the drama," the producer of the show said.
The drama series will be helmed by Lee Jung Hyo and it is scheduled to begin airing in June.