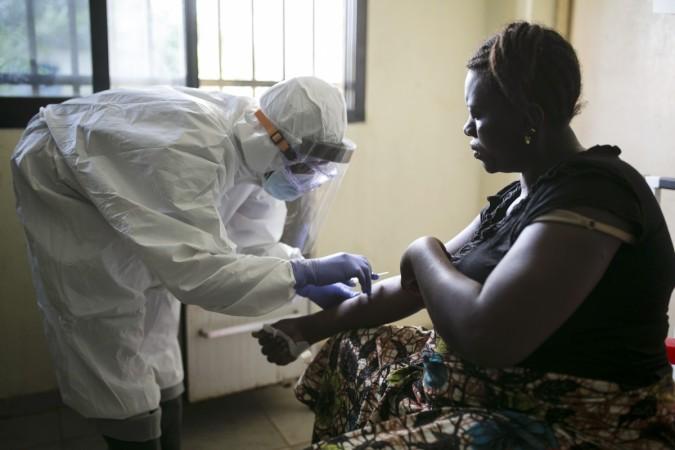 An experimental vaccine developed to fight Ebola has been shipped to Liberia.
Nearly 300 vials of the candidate vaccine have been dispatched to the Ebola-hit West African country via a commercial flight.
NIH's (National Institutes of Health) National Institute for Allergy and Infectious Diseases (NIAID) and Okairos, a Swiss biotechnology company acquired by GlaxoSmithKline (GSK) have, so far, tested safety of the experimental vaccine on 200 people in USA, UK, Mali and Switzerland.
The vaccine fights the deadly infection by delivering segments of Ebola virus genetic materials from the Zaire and Sudan strains through a carrier virus -- chimpanzee-derived adenovirus 3 or cAd 3.
Research shows that the vaccine can create anti-Ebola antibodies in the receiver within one month.
GlaxoSmithKline (GSK) confirmed on Friday that the first batch of its candidate vaccine is ready for use in Liberia.
"GSK has announced that the first batch of its candidate Ebola vaccine is being shipped to west Africa and is expected to arrive in Liberia later today Friday 23 January," a statement issued by the company read.
The phase 1 clinical trial of the vaccine helped ensure safety and decide the best dosage needed for protecting against the virus. The researchers are now planning to conduct another clinical trial to analyse the level of protection the vaccine can provide.
Nearly 30,000 people in Liberia are expected to participate in the next trial.
"The initial phase I data we have seen are encouraging and give us confidence to progress to the next phases of clinical testing which will involve the vaccination of thousands of volunteers, including frontline healthcare workers," Dr Moncef Slaoui, Chairman of Global Vaccines at GSK, said in the statement. "If the candidate vaccine is able to protect these people, as we hope it will, it could significantly contribute to efforts to bring this epidemic under control and prevent future outbreaks."
The deadly virus has, so far, infected 21,724 people and killed 8,641 of them across the whole world. According to a situation report on Ebola released by the World Health Organisation (WHO) on 21 January, the disease has infected 10,340 people and killed 3,145 of them in Sierra Leone. Liberia recorded 8,478 cases and 3,605 deaths, while Guinea reported 2,871 cases and 1,876 deaths.
Liberia is the first West African country to receive the experimental vaccine.