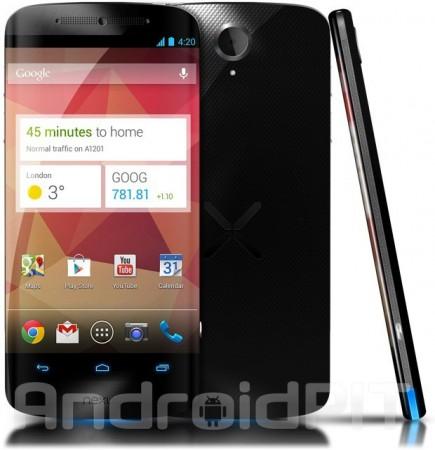 South Korean manufacturer LG is reportedly prepping the next generation Nexus smartphone in partnership with the internet giant Google.
New report from Korea Times suggests that Google and LG have inked a new deal to build the successor of Google Nexus 4. According to the report, Google's CEO Larry Page and LG Electronics CEO Koo Bon-joon had discussed the matter recently and also exchanged their views on the current market trend.
"Currently, the consumer electronics arm of LG Group is working with Internet-giant Google to make another Nexus-branded Google Android smartphone," reported Korea Times. The report also mentioned that Nexus 5 may see the light of the day at the upcoming Google I/O. Apparently the two companies also discussing the issues of LG-Google OLED TV.
"LG needs help from Google to continue its business momentum in smartphones and TVs. That's why Koo met Page," the report quoted a source as saying.
This is not first time Nexus 5 in news. Earlier rumours suggested that of the LG Nexus 5 smartphone will feature a 5.2-inch OLED display with 1920×1080 resolution, 16-megapixel rear camera with 4k video recording @30FPS, 1080p video recording @60FPS, Real Time HDR & HDR video recording, optical image stabilization, BSI 2.0.
The phone is expected to come with a Qualcomm Snapdragon 800 which is clocked at 2.3 GHz and pack a 3GB LPDDR3 RAM. In March Android and Me website citing a person "who claims to work for Google" as source reported that the upcoming Nexus smartphone will Include features like Gesture like controls (navigation, zoom, etc), 16/32/64GB of internal storage, 2-meagpixel front camera and 3300 mAh Lithium Polymer battery.