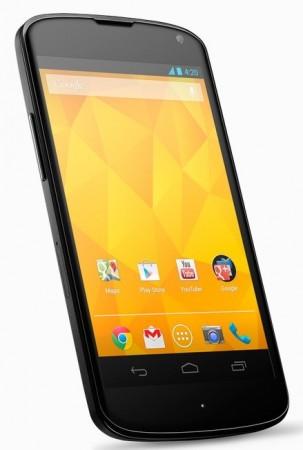 The launch of Google's flagship Nexus 4 smartphone in India has been pushed to 20 April from the earlier rumoured date 30 April, according to reports.
Online retailer Saholic, which has been trying to get a hold of Nexus 4 units since its global launch, listed its arrival date as 20 April. Various reports suggested that the much anticipated smartphone, co-developed by Google and LG, is likely to hit stores in India next month. Saholic will start accepting pre-orders soon after the smartphone's launch in the country.
Meanwhile, Nexus 4 is now officially available in Brazil for a whopping $845. Currently, Nexus 4 is available in an unlocked version. According to reports, it will be offered on contract in the near future. Neither Google nor LG have revealed the price of Nexus 4 for the Indian market.
Regarding its specifications, the Nexus 4 smartphone is powered by a quad-core Qualcomm Snapdragon S4 Pro processor, with 1.5GHz clock speed and runs on Android 4.2 OS. The device sports a 4.7-inch IPS HD screen, packs 2GB of RAM and an 8-megapixel rear camera. It also features wireless charging and Photo Sphere - a camera feature which allows users to capture 360 degree panorama images.
For those who can't wait until the official launch in India can purchase the smartphone through eBay, which listed different variants of the handset priced between ₹24,000 and ₹40,900.