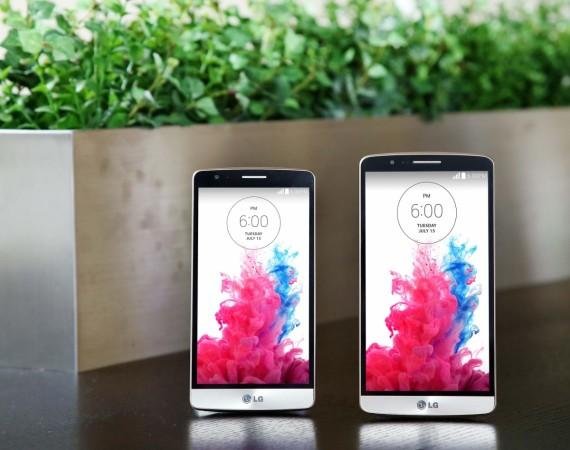 LG hasn't revealed the release date of its upcoming flagship smartphone dubbed as LG G4 but an official of the company had reportedly dropped the name of the device, hinting that launch of LG G3 successor is eminent.
Ken Hong, Director of Corporate Communications for LG, reportedly slipped the name of the company's upcoming device during an interview to TrustedReviews at the Consumer Electronics Show 2015 (CES 2015).
"I think we will [experiment with our high-end phones]. I think we have to," Ken told the website, adding, "If you look at the specs only, there are other competitors with similar-spec phones. How do you stand out in that pile if you're not doing something different?"
"I don't think we are going to be able to sit back and expect people are just going to fawn over the G4, or whatever the name will be, just because they liked the G3," he continued.
"I don't think it works that way any more. I don't think people are as loyal on the Android side as they are on the iOS side, so you really have to win every customer with your products."
However, Ken Hong didn't reveal any detail of the device.
According to Phandroid, LG G4 is expected to be released in the first half of 2015 and feature new stylus called G Pen similar to S-Pen stylus in Samsung Galaxy Note devices.
There are conflicting reports on the specifications of the device. According to The REM, G4 is expected to sport a 5.7 inch HD –IPS +LCD screen, come in two variants - 32GB and 64GB - with 3GB RAM and 4GB RAM respectively, and come with microSD card up to 128GB. It is also expected to be powered by Qualcomm Snapdragon 801/802/805/808 processor, runs on Android 5.0 Lollipop and have a 15 to 17MP main camera and 3 to 4MP front snapper.
However, iKnow Today had claimed in a report that G4 would have a 5.5-inch or 5.9-inch display with 2/4K resolution and screen protected by either sapphire crystal glass or Corning Gorilla Glass 4. It added that the device would house a Qualcomm Snapdragon 808 or 810 processor, and 3500 mAH battery.