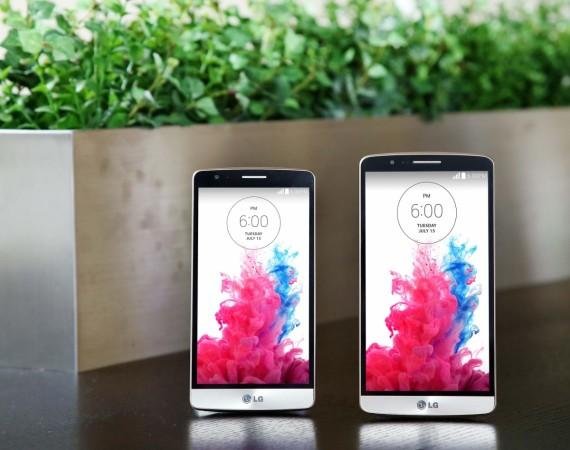 Many pitted LG G3 against Samsung Galaxy S5 when it was released this year. It became one of the best smartphones released this year and pushed Samsung smartphone to the backseat till the Galaxy Note 4 brought it back in business. Now, the LG G4 is being pitted against the Galaxy S6 with its release date drawing near.
The LG G4 is expected to be launched in May 2015 though not confirmed. Samsung is also expected to unveil its upcoming flagship smartphone, the Galaxy S6 at the Mobile World Conference 2015 (MWC 2015) in March first week before releasing it a few days later, hinting that it could clash with the LG G4 in the smartphone market.
The South Korean electronics giant is tight-lipped on its upcoming next-generation smartphone but several reports have claimed that it would come with features much superior to its predecessor, the G3. It is even rumoured that the company is planning to kill G Pro line to concentrate on the G4.
According to a report by The REM, the LG G4 will sport a 5.7 inch HD–IPS +LCD screen display, powered by Qualcomm Snapdragon 801/802/805/808 processor that clocks at 3GHz, and run on Android 5.0 Lollipop. It added that the device would come in 32GB and 64GB models with 3GB RAM and 4GB RAM respectively, and a microSD card slot that supports up to 128GB, and house a 15 to 17MP main camera and 3 to 4MP front snapper.
However, a report by iKnow Today contradicts with the claims made by The REM. It reported that the LG G4 might sport either a 5.5-inch or a 5.9-inch display with Super AMOLED screen protected by sapphire crystal glass or Corning Gorilla Glass 4 and have 2K or 4K screen resolution. It also reported that the device would be powered by either a Qualcomm Snapdragon 808 or Snapdragon 810 processor, house a 3500 mAH battery and come with narrowed bezel around the screen.