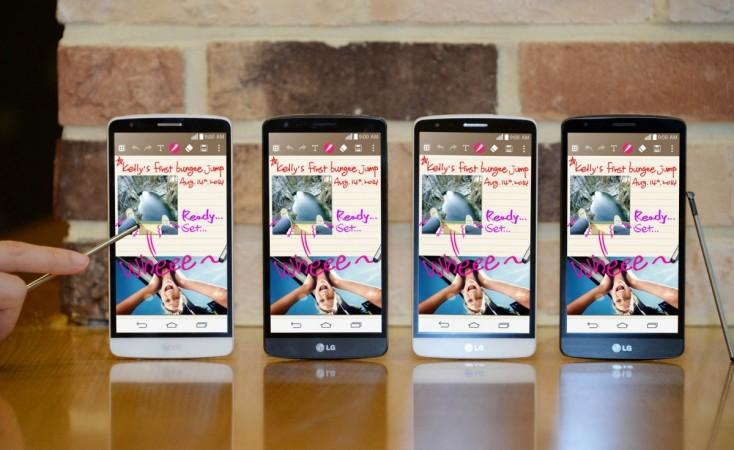 Speculations are rife if the much-awaited LG G4 will be unveiled at the Mobile World Congress 2015 (MWC 2015) to be held in Barcelona from 2 to 5 March but the release date of the flagship smartphone is mostly likely to fall either in April or May if reports are anything to go by. Interestingly, a new report has surfaced that the device released in Asian market may have inferior feature.
A user agent profile (UAProf) has revealed a model number LG-H818 which could be the LG G4 for Asian market, according to a report by MyLgPhones (via GSMArena). Surprisingly, the supposed LG flagship smartphone is spotted sporting a Quad HD display with 2560 x 1440 screen resolution, which is inferior to U.S. carriers versions.
The model number LG-H810, which is alleged to be the AT&T version of the LG G4, the LG-LS991 for Sprint variant, and the LG-VS999 for Verizon version have been leaked earlier , while the model number for T-Mobile variant is still not known. The LG G4 variants for these major U.S. carriers are said to be coming with a 3K or 1620 x 2880 screen resolution, which is higher than 2560 x 1440 resolution supposed to be seen in the device with model number LG-H818.
The South Korean electronics giant is yet to confirm if the model number LG-H818 is actually its upcoming next-generation smartphone dubbed as the LG G4 but it may disappoint its fans in Asia if the report of a lower screen resolution is true.
In what could be seen as a move to avoid clash with Samsung Galaxy S6, HTC One M9 and possibly Sony Xperia Z4, LG is reportedly not unveiling its flagship device, the G4 at the MWC 2015.
"LG Electronics decided not to release the G4 at the Mobile World Congress (MWC) exhibition in Barcelona in March," a source told Korea Times. "It may release it in April."
The report of releasing the LG G4 in April and May sounds reasonable as its predecessor, the G3 was launched on 27 May last year and flagship devices are usually brought out after the current device completes one-year cycle.
Meanwhile, several reports suggested that the LG G4 will come with features like 5.5-inch with 2/4K screen resolution, Qualcomm Snapdragon 810 processor, Android 5.0 Lollipop, 3/4GB RAM with microSD card up to 128GB, 15 to 17MP main camera and 3 to 4MP front snapper, and 3500 mAH battery.