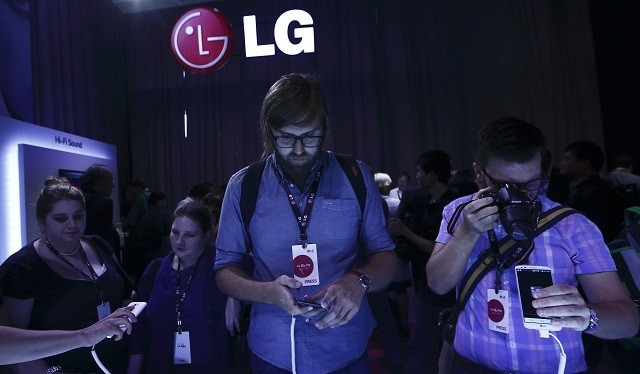 It's been more than three months since LG began releasing Android 5.0 Lollipop to 2014 flagship smartphone G3, now the company is planning to roll-out the new Google mobile OS to its predecessor, G2, in a few weeks' time.
Soon after the official launch of Android 5.0 Lollipop to Nexus devices in Mid-November, LG was one of the first Google OEM (Original Equipment Manufacturer) partners to announce that the company will deploy new update to the G3 soon. The South Korean company did keep its promise, but LG since then has been silent about software updates to other devices.
A LG G2 owner going by the moniker, AD (@i_Gujju) took to Twitter to directly question the company on when LG plans to release the Android Lollipop to his device.
To that, the company's official Twitter handler replied that the company will rollout the new Android firmware around Q2 (between April and June), 2015.
"@i_Gujju Hi, the Lollipop update for #LGG2 is expected in Q2' 2015. Stay tuned!," reads the official LG India reply.
LG G2 is currently running on a generation old KitKat 4.4 OS, which was released in exactly year ago in March. Now, if all things go as planned, second generation G series smartphone owners will be able to experience the sweet candy flavoured Android Lollipop in few weeks time.
[Read more: Android 5.0 Lollipop: Top Key Features of New Google Mobile OS]
Android 5.0 Lollipop comes with completely new design language – 'Material Design' bringing inter-active user-interface, lots of animation graphics, refurbished interface, lock-screen notification options, replacement of Dalvik with ART as its default runtime, will boost the performance, extend battery-life and many more enhancements.