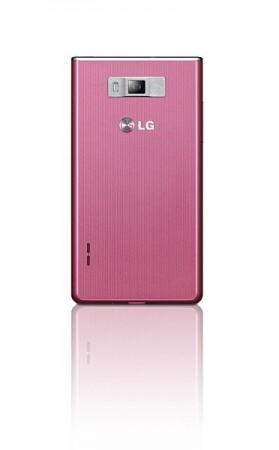 LG Electronics on Sunday revealed that its Optimus L-Series smartphones has crossed 10 million units in global sales.
The four models in the L series, namely L3, L5, L7 and L9, are currently being sold in 50 countries across the world. Announcing the latest sales figure of LG's Android smartphones, the company said it's the phone's unique and smart design which helped the company to accomplish the number 10 million figure.
"This milestone demonstrates the importance of delivering smartphones with stylish design, comparative size of display and enhanced UX features," said Dr Jong-seok Park, CEO of LG Mobile, as quoted by SmartHouse.
"Whereas other manufacturers are putting all their eggs into a one-size-fits-all phone, our strategy is to develop mobile products for all types of customers according to their individual needs and lifestyles," he added.
The L-series smartphones helped the company to maintain its share in the smartphone market against arch rivals Apple and Samsung.
"The success of L-Series in recording eight figures in sales is proof that many consumers want attractive smartphones with distinctive -- not "me too" -- styling," said LG in a statement.
The L3, L5, and L7 smartphones were launched at the Mobile World Congress in February and the L9 smartphones in this series was released recently. All four models pack five unique elements, which include Modern Square Style, Floating Mass Technology, Seamless Layout, Harmonized Design Contrast and Sensuous Slim Shape.
LG is expected to release its next smartphone, Optimus G, in the first quarter of 2013.
"We've built what we believe at a point in time the best smartphone in the world," said LG's Marketing General Manager, Lambro Skropidis.