Will Ferrari's ace driver Sebastian Vettel join Lewis Hamilton at Mercedes next season? That remains the big question as Hamilton looks to take over Vettel, who is the leader of the 2017 F1 Driver Standings as on August 25.
Speculations started earlier this year that Vettel, who still hasn't signed a contract extension with Ferrari, could move out of his team at the end of the year. His teammate, Kimi Raikkonen, meanwhile, has put pen to paper on a fresh contract for the 2018 season.
Hamilton, 32, hasn't spoken anything about retirement from Formula 1 yet, but there are less chances we could see the Briton racing after the age of 35. Vettel, who is 30 currently, could be seen as a long-term replacement.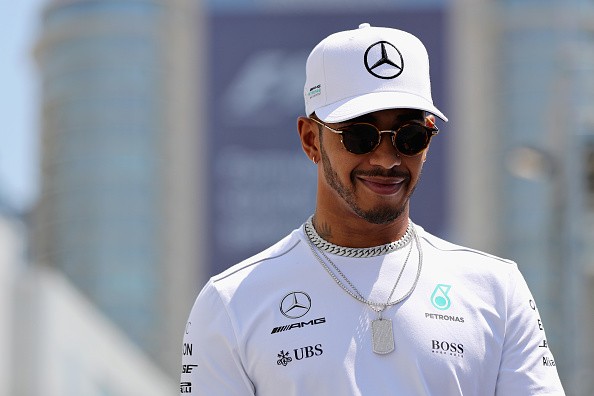 "I think it is highly unlikely that he [Vettel] will be here [at Mercedes], and I don't think he wants to be my team-mate!" Hamilton has been quoted as saying by the Sun. "Without stating the obvious, I know he doesn't want to be my team-mate. He would not be in the position he is now in his team in terms of how the team operate if he was here.
"I am always game to race whoever it is and racing against the best drivers is always a great thing."
Now-or-never moment for Hamilton has arrived
The speculations started after Vettel invited Mercedes chief Toto Wolff to his birthday party in Switzerland this July and some insiders have opined that Wolff might have told Vettel to stick to Ferrari for another year, before shocking the F1 world by making the switch in 2019.
Ferrari are putting their best efforts to retain their star driver for the next three seasons. They are preparing a contract for the 30-year-old that is worth €120 million ($138.5 million).
Meanwhile, going ahead into the Belgian Grand Prix this weekend, Hamilton is looking to overtaking Vettel with good performances in the remainder of F1 races this 2017.
"I want to be ahead of him in every single race from now on. That is my goal. No games, I am here to win. I want it just as much if not more as everyone else this year," Hamilton continued. "Ferrari have been the most consistent this year, that's why they are leading, we need to turn that around, we need to be consistent in finishing and in finishing ahead of them.
"That's the goal now and that's what we are putting every bit of energy towards."