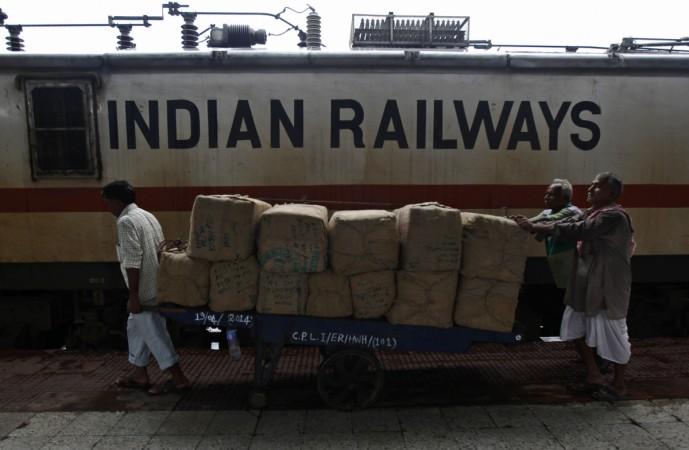 Indian Railways is about to make the life of passengers a little easier or a little tougher, depending on which way you see it.
On one hand, there is a proposal to cut down on the quantity of food served to passengers, with the thrust on the quality of food being served on trains.
On the other hand, Railways may charge a penalty of as much as six times for unbooked excess baggage, in a move aimed at discouraging travellings from travelling heavy and inconveniencing co-passengers.
In the first case, Railways may end up saving money, while in the second case it may earn hefty sums by way of the excess baggage fees.
Food quality over quantity
Railway food has often been criticised, with a CAG report last year even deeming it "unfit for consumption!" Incidents like a vendor making tea with toilet water did not help matters.
That, combined with the admonishment from the authorities, is probably why Indian Railway Catering and Tourism Corporation (IRCTC) – an Indian Railways subsidiary responsible for food and beverages served in trains and on platforms – is planning to reduce the quantity of food served in trains. This, it believes, will help it focus on the quality of the food served.
According to an Economic Times report, the reduction in weight could be as much as 150 gram, and the project may be piloted in high-end trains like the Rajdhani Express.
IRCTC is reportedly making a loss on full meals being served in trains, and this step will help it at least cut down on these losses, if not make the operation profitable.
Excess baggage charges
The second move that Railways is planning is cracking down on passengers who travel with excess baggage in trains.
A sleeper-class passenger can carry 40 kg of luggage for free in trains. That can go up to 80 kg if they pay excess baggage fees at the parcel office before the journey. The numbers are 35 kg and 70 kg, respectively, for second-class passengers. The excess baggage needs to be put in the luggage van of the train.
The rules have existed for more than 30 years now to charge passengers a penalty that is six times the amount of the excess baggage fees if they are found carrying such excess luggage in normal train compartments. Railways now plans to enforce them.
Ved Prakash, Director for Information and Publicity in the Railway Board, was quoted by PTI as saying: "The rules were already in place, we are just enforcing them strictly now. Passengers are allowed to book and carry excess luggage in the luggage van, up to the maximum limit, on the payment of a fee equivalent to one-and-a-half times the luggage rate."
He added: "If a passenger is found travelling with unbooked luggage weighing more than the free allowance, the excess weight will be charged six times the luggage rate. The move is to ensure passenger convenience and address the issue of cramped compartments."
Both this and the food quantity reduction may end up benefiting Railways financially. It remains to be seen how much they affect passengers.