Rela, a popular Chinese dating app for lesbians, was offering its service to more than five million users before it went offline for unknown reasons, according to reports. The app had been removed from both Google Play store and Apple's App Store. Also, its website and Sina Weibo account were shut down, sparking concerns regarding government censorship.
It was during the last week when users noticed that they couldn't access the app, which was launched in 2012. The company, meanwhile, told its users on WeChat that the app was temporarily suspended due to an "important adjustment in service," and also urged users to wait until it returns.
However, the company's remarks didn't stop some users to link Rela's suspension to its support for the parents of LGBT children, who attempted to participate in a "marriage market" in People's Park in Shanghai on 20 May, before security officers ordered them to leave the place.
The group of parents, who gathered there to find partners for their unmarried sons and daughters, was also reportedly handing out "educational flyers."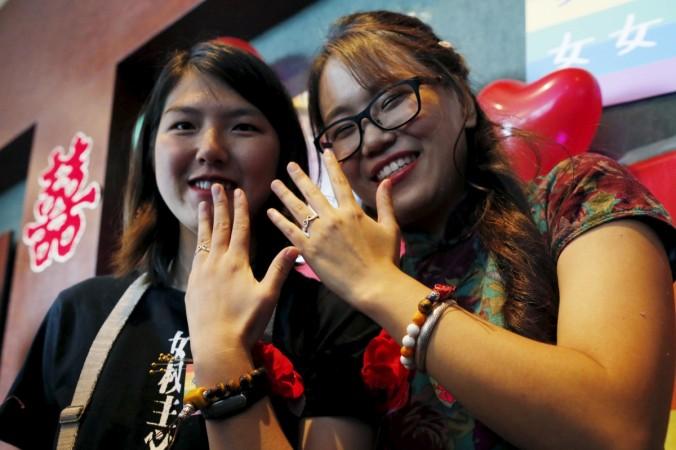 This is not the first time when a dating app for LGBT people was shut down in China. Zank, another Chinese dating app for gay and bisexual men, was discontinued in April after the Cyberspace Administration of China (CAC), the state internet regulator, accused it of showing pornographic content.
Although it's not illegal to be a gay in China where homosexuality was regarded as a mental disorder until 2001, a conservative attitude towards the LGBT community still prevails in the Chinese society triggering occasional government crackdowns.
In 2015, a college student took China's Education Ministry to the court over educational textbooks describing homosexuality as a "disorder." In 2016, a gay couple sued the Chinese registry for refusing their application to marry.
In both the instances, however, the plaintiffs lost their cases in the end.
Despite all the difficulties, gay dating apps are thriving in China. In February, another gay dating app reportedly received large funding from the government-backed Beijing News.
In January, Beijing Kunlun Tech, a local gaming company bought a 61.5 percent stake in Grindr, which is claimed to be the world's biggest gay social networking app. Last week, the company announced that it would buy the remaining stake to finally own Grindr.