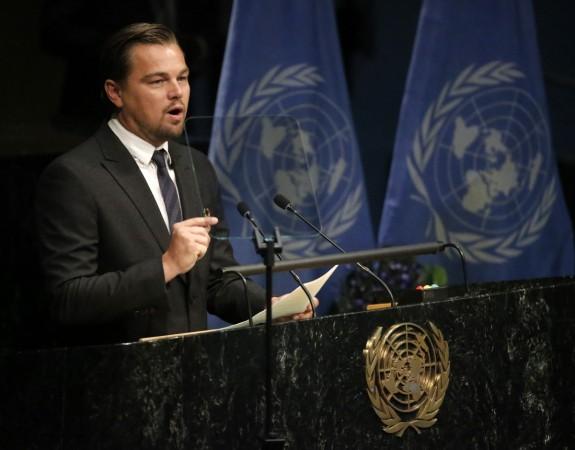 Oscar-winning actor Leonardo DiCaprio is planning to settle down with girlfriend model Nina Agdal. According to reports, the actor is planning to get married next in an "intimate ceremony" next year.
According to a Life & Style report, the "low-key lovers" are planning for a "secret wedding." DiCaprio and Agdal will reportedly tie the knot next spring, however, the wedding dates have not been revealed.
"Leo's been around the block with the ladies and has finally decided he's found the one," the source told Life & Style magazine. "Nina doesn't even care about an engagement. They're already planning an intimate ceremony for either St. Barts or a private island next to it," the source said, adding that the Oscar-winning actor wants the ceremony "as eco-friendly as possible."
"Leo has been doing a majority of the planning for the wedding, but has made sure that Nina gets whatever she wants, too," the source said.
According to the magazine, the guest lists include DiCaprio's close friend Kate Winslet, Tobey Maguire and Lukas Haas.
However, Gossip Cop has debunked that report and said that there is no wedding in the works. A source close to the couple told Gossip Cop that the wedding rumours are false.
DiCaprio and Agdal have been dating since May. They have known each other since 2014, but they became a couple only now.