Legendary Canadian singer Leonard Cohen, whose work spanned over five decades, has passed away, his Facebook page announced on Thursday night. He was 82.
"It is with profound sorrow we report that legendary poet, songwriter and artist, Leonard Cohen has passed away. We have lost one of music's most revered and prolific visionaries. A memorial will take place in Los Angeles at a later date. The family requests privacy during their time of grief," the statement on his Facebook page reads.
The Montreal-born singer is one of the greatest songwriters. During his musical career, the legendary singer and poet wrote numerous songs. His greatest hits include Suzanne, I'm Your Man, Hallelujah -- his most famous work -- Hey, That's No Way to Say Goodbye and Sisters of Mercy. He released his 14th album You Want It Darker last month.
"Unmatched in his creativity, insight and crippling candor, Leonard Cohen was a true visionary whose voice will be sorely missed," his manager Robert Kory wrote in a statement. "I was blessed to call him a friend, and for me to serve that bold artistic spirit firsthand, was a privilege and great gift. He leaves behind a legacy of work that will bring insight, inspiration and healing for generations to come."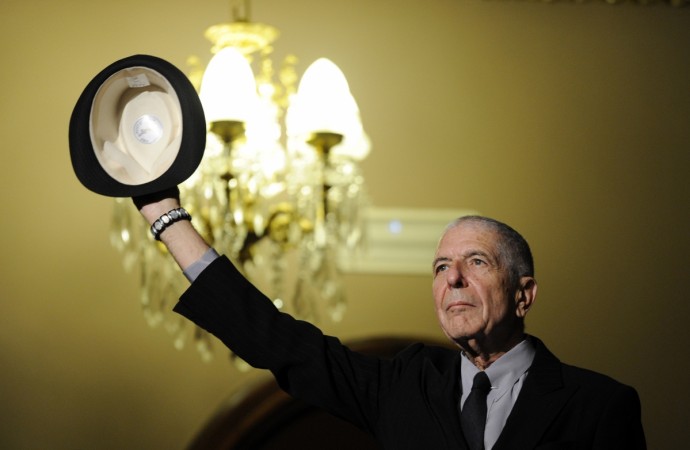 Cohen was born into a Jewish family on September 21, 1934. He later became a student of Zen Buddhism, a school of Mahayana Buddhism. He later served as the personal assistant to Japanese Rinzai Zen teacher yozan Joshu Sasaki.
During his music career, Cohen won several honours and was also inducted into the Canadian Songwriters' Hall of Fame. In 2010, he was honoured with Grammy lifetime achievement award.
Cohen is survived by son Adam and daughter Lorca from his relationship with Suzanne Elrod.
Meanwhile, celebrities and Justin Trudeau, the Canadian prime minister, took to Twitter to pay tributes and mourn the demise of the legendary singer.
There's a blaze of light
In every word
It doesn't matter which you heard
The holy or the broken Hallelujah#RIPLeonard

— Justin Trudeau (@JustinTrudeau) November 11, 2016
No other artist's music felt or sounded like Leonard Cohen's. Yet his work resonated across generations. Canada and the world will miss him.

— Justin Trudeau (@JustinTrudeau) November 11, 2016
La musique de Leonard Cohen était comme nulle autre, mais a pourtant transcendé les générations. Le Canada et le monde pleurent son départ.

— Justin Trudeau (@JustinTrudeau) November 11, 2016
RIP Leonard Cohen. Ugh. It feels pointed, this death. It's making us remember songs like Come Healing which is a good one for these days

— Sarah Silverman (@SarahKSilverman) November 11, 2016
leonard cohen ?

— Alanis Morissette (@Alanis) November 11, 2016
Leonard Cohen has passed, one of the truest and purest poets I know. "There is a crack in everything, that's how the light gets in."

— Eric Whitacre (@EricWhitacre) November 11, 2016
Dear Leonard Cohen, thanks for the quiet nights, the reflection, the perspective, the wry smiles and the truth #towerofsong

— Russell Crowe (@russellcrowe) November 11, 2016