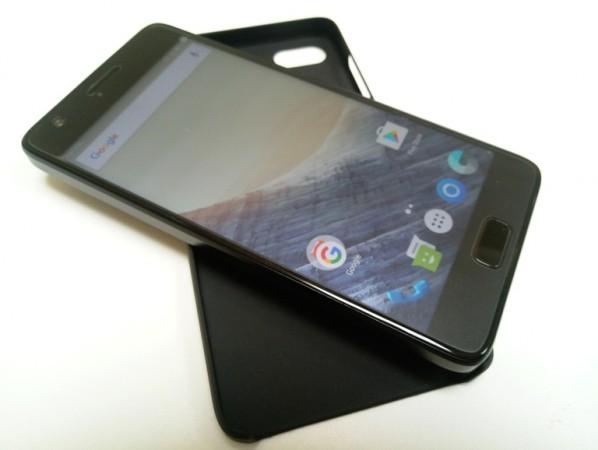 Lenovo launched its premium Z2 Plus smartphone in India last month, catering to the growing demand for budget flagship phones in the market. It is not very often we see a company take an unconventional route and make the best out of it, but Lenovo appears to have done justice to the Z2 Plus design and performance.
As we discussed in our initial review, the Z2 Plus is one of the best-looking phones suited for single-handed use in a world full of big screen smartphones. The Z2 Plus has a 5-inch display and a box-type design, which makes it comfortable to hold and reach the corners of the screen with one hand easily.
Moving on, the display clarity and resolution is on par with most smartphones in its price range. Full HD display of the Z2 Plus has good viewing angles. The smartphone comes with a matte finish screen guard, which puts less strain on eyes. At maximum brightness levels, one will not feel the presence of the matte screen guard protecting the display from minor scratches.
However, users of the Z2 Plus must handle the phone carefully as the rear glass may get scratched. But the handset comes with a free back cover to protect the phone's gloss. But using the phone without the back cover leaves a lasting impression and a lot of fingerprint smudges.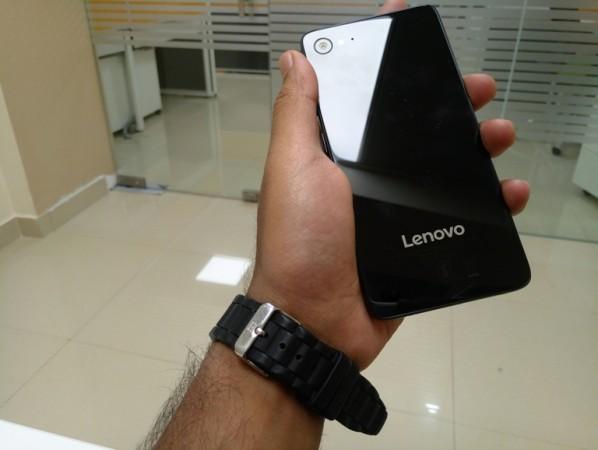 The rear design of the Z2 Plus reminds us of the good old days of iPhone 4.
Camera
Lenovo Z2 Plus is a good example of the popular proverb – "Good things come in small packages."
Lenovo Z2 Plus may not have the best camera but it certainly has an edge over its rivals in the sub-Rs. 20,000 price category. Low light photography is surprisingly good and gives away lesser number of pixels in challenging conditions.
Lenovo Z2 Plus features a 13-megapixel primary camera with 1.34µm pixels, ISOCELL sensor, EIS, f/2.2 aperture, LED flash, PDAF+CAF (0.1 seconds autofocus) and a 5 physical lens, along with an 8MP front-facing snapper with 78.9 degree wide angle lens and a larger f/2.0 aperture. We must accept that the camera configuration delivers its best and frequent photographers can count on it.
Below are some camera samples we shot from the Z2 Plus during our review:
Performance
Lenovo Z2 Plus comes in two variants, 3GB+32GB and 4GB+64GB, and we received the high-end variant for review. After using it for review, we would certainly recommend the 4GB RAM model of the Z2 Plus.
During our entire review, the Z2 Plus was at its best behaviour. No lags, no crashes and swift response drove our user experience to the positive side. Gaming experience was equally good, except that the small screen may be a turn off for some users.
Those who value performance in smartphones, the Z2 Plus makes a compelling argument.
Below are some benchmark test results, which give a clearer picture of how well the handset performs even in extreme conditions. The Z2 Plus ranking is almost close to OnePlus 3.

Battery
Lenovo Z2 Plus packs top-notch, performance driven features, but it can still manage to easily push you through the day. With calls, messages, data browsing and music, the Z2 Plus lasted for more than a day, but when we switched to 4G LTE and spent some time browsing videos, it clocked close to a day.
While connected to Wi-Fi for browsing and messaging, the phone lasted for almost two days, which came in a lot handy. The 3,500mAh battery is certainly a boon for the Z2 Plus users.

The Z2 Plus comes with a USB Type-C port, which enables fast data transfer and Quick Charge 3.0. When we actually tested, the battery charging takes longer than usual. But Lenovo adds a useful feature in the Z2 Plus, which keeps up the battery cycles by switching to AC power mode when the phones reaches its full charge.
Lenovo Z2 Plus finally puts an end to the worries of leaving the phone on charge overnight.
U-Touch
If you are spending up to Rs. 30,000 on a smartphone, expect top-notch features. But the Z2 Plus brings one of the best and accurate fingerprint scanners in the market. The Home button has been customised to carry out multiple functions other than just fingerprint scanning and launching home screen.
After unlocking the phone, a single tap on the home button works as a back function, swipe left and right to navigate between the closed apps. The U-Touch button, as Lenovo calls it, can be customised to carry out different functions. For instance double press home button to bring up apps history, notification center, put phone to sleep, or open any app from the phone.

Similarly, you can choose your preferred functions for slide left, slide right, long press home and long touch home options. These settings can be accessed under Settings > U Touch > Physical Home Button Customisation.
Verdict
At the price of Rs. 19,999, the Z2 Plus is one of the best phones with great performance, camera, design and battery. It is a complete package that delivers best user experience with single-hand use, a lost notion in today's smartphone race. At Rs. 17,999, Lenovo offers the entry-level 3GB+32GB model, which should lag far behind in terms of performance from the 4GB RAM variant, making it a suitable choice for budget shoppers.
Lenovo Z2 Plus is the cheapest Snapdragon 820-powered smartphone and its buyers will feel the power of this phone in their daily use.
We also found few areas of improvements for the Z2 Plus, but they do not outweigh the pros of the phone.
Cons:
No microSD card support
Fingerprint scans in pocket
Glass back is prone to scratches and fingermarks
No headphone in the box