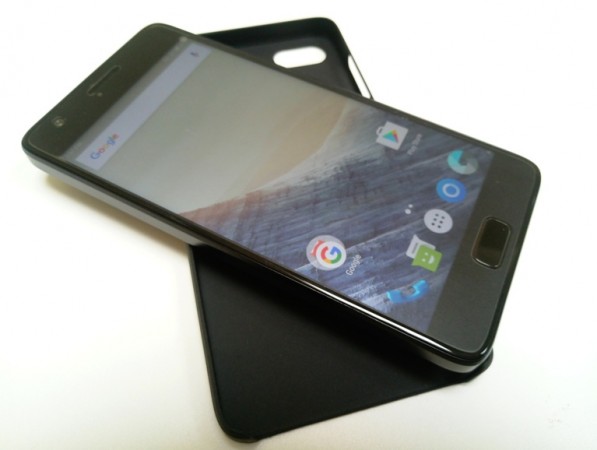 The costly the phone, the valuable it is. But Lenovo has a new take on it.
Lenovo Z2 Plus is a work of art that convinces shoppers that not every phone has to be overly-priced to achieve the flagship standards. Launched as ZUK Z2 in China, Lenovo decided to have the new handset without its ZUK branding to establish a premium standpoint for its fans in India.
The Z2 Plus was launched last week and went on sale on Amazon India this week. The handset comes in two variants, 3GB+32GB and 4GB+64GB and priced competitively at Rs. 17,999 and Rs. 19,999, respectively. At this price, the Z2 Plus is the cheapest smartphone that has a Snapdragon 820 processor, which has proven to be a good-performing and power-efficient CPU in recent times. Other SD820 phones in the market are OnePlus 3, Xiaomi Mi 5 and Le Max 2, which are priced much higher than the Z2 Plus.
We received the Z2 Plus 4GB+64GB (Black) for review on Wednesday and here's what we think of the device.
Lenovo Z2 Plus has a compact design and feels great while holding in the hand. It is one of the best smartphones suited for single-handed use in the market. Lenovo hasn't gone too far with the design, but leaves no stone unturned. It is simple, elegant and looks sophisticated. The glossy back panel and the matte finish borders are the icing on the cake. On the downside, it is a fingerprint magnet, but nothing a screen guard and a back cover won't fix. (Z2 Plus does come with both the accessories).
Overall, we would give Lenovo Z2 Plus full marks on the design.
The Z2 Plus, with its specifications, can put many sub-Rs. 25,000 smartphones to shame. It is powered by a Qualcomm Snapdragon 820 processor, combined with 4GB LPDDR4 RAM to handle multi-tasking and power-draining functions with ease. We are yet to test its full potential, but there is little room for disappointment.
We briefly tested the camera of the Z2 Plus and it is worth complimenting. We must note the Z2 Plus has a 13-megapixel primary camera with 1.34µm pixels, ISOCELL sensor, EIS, f/2.2 aperture, LED flash, PDAF+CAF (0.1 seconds autofocus) and a 5 physical lens, along with an 8MP front-facing snapper with 78.9 degree wide angle lens and a larger f/2.0 aperture. The setup seemed average, but photography enthusiasts will neither be disappointed nor startled with the results. We will extensively cover the full review of the camera in the next few days.
The Z2 Plus, however, has some strong selling points, which other smartphones in its range lack. The home button, for one, has multi-functional operations. The home button is called a U-Touch, which has not one or two, but seven different integrated gestures and not to mention the fingerprint scanner.
The first thing we did was to explore this U-Touch and found it quite useful. The swipe left and right gestures can be customised to launch any operation. Long press and long touch are the other two gestures that can be assigned for other functions. Simply tapping the home button works as a back function.
Lenovo's U-Touch is a well-thought integration that users will appreciate and embrace gracefully.
Another notable mention is the Z2 Plus' stereo, which is clear, balanced and impressive. Also, health watchers can take advantage of Lenovo's U health app, which monitors your steps, distance and calories without straining the battery.
Lenovo Z2 Plus runs Android 6.0.1 Marshmallow with ZUI 2.0 skin, which is not too far from stock Android and it is a good thing. The UI is snappy and lag-free.
Finally, there is the battery of the Z2 Plus, which is a 3,500mAh unit with Quick Charge 3.0. We are guessing the handset will easily push you through the day even with heavy usage and over a day with average consumption. There's an important feature that sustains the battery cycles by switching to AC power mode when the phones reaches its full charge. Leave your Lenovo Z2 Plus for charge overnight without worrying about affecting the battery's health.
Stay tuned for a full review of Lenovo Z2 Plus, coming up soon.