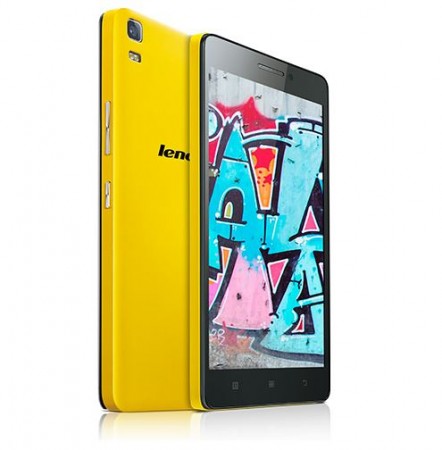 The wait will finally be over soon. Lenovo K3 Note will be available for purchase for the first time in India at 3 pm on Wednesday, 8 July, in an exclusive flash sale through Flipkart. With nearly half a million registrations for the first flash sale of the K3 Note smartphone in India, there is going to be quite a rush while placing the order and actually getting lucky. Although a recent report hinted that Lenovo will try its best to ensure customer satisfaction at the end of the sale, it is good to be prepared for the worst.
We are uncertain as to how many units will be on sale on Wednesday, but the incredibly high demand suggests a huge number. If the previous flash sales conducted for Lenovo smartphones are any indication, do not expect the K3 Note to stay available for long. In online flash sales, every second counts and several potential buyers often fail to place a successful order. To overcome such hurdles, here are some helpful tips to secure an order while millions of people are trying to purchase the same product.
How to prepare for the Lenovo K3 Note flash sale?
Make sure you have a fast internet connection. Use a wired (LAN) connection (preferred).
Use fast browsers, such as Google Chrome.
Close other tabs and browsers that are not in use. This will enhance your browser's performance and keep your internet speed at maximum.
Avoid data-consuming activities such as watching videos, playing online games during the sale.
If you are using Flipkart mobile app to place an order, make sure you have a 3G connection and reliable coverage in the area.
Lenovo K3 Note Purchase Tips and Tricks
Registrations are mandatory to participate in the Lenovo K3 Note sale on Flipkart tomorrow so register now before the window closes tonight.
The sale commences exactly at 3 pm, Wednesday, 8 July, hence, it is advised that you stay on the sale page a few minutes in advance.
By getting on the Flipkart sale page early, you will be able to login to your account, add shipping address and check for your internet connection.
On the sale day, there will be a countdown to tell buyers how much time is left before placing their orders.
Keep a close watch on the countdown.
Refresh the webpage in regular intervals (every 10 seconds).
Once the countdown reaches 10 seconds, refresh the webpage every second or once every 2 seconds and stay updated with real time watch.
Once the countdown stops, buyers must instantly click on the Buy button, which will appear in the same place as the countdown.
Once you have added the Lenovo K3 Note to your cart, proceed to checkout by choosing the preferred mode of payment.
Delaying check-outs may result in losing the handset as the cart gets emptied every four hours.
Key specifications of Lenovo K3 Note
Display: 5.5-inch Full HD, 401ppi
Processor: 64-bit 1.7GHz octa-core processor MediaTek MT6572
RAM: 2GB
Storage: 16GB, expandable up to 32GB via microSD card
Camera: 13-megapixel rear-facing camera with dual-LED, 5mp front snapper
Battery: 3,000mAh, promise of 36 hours of talk time
Software: Android 5.0 Lollipop, Vibe UI
Audio: Dolby Atmos
Price: ₹9,999
Related