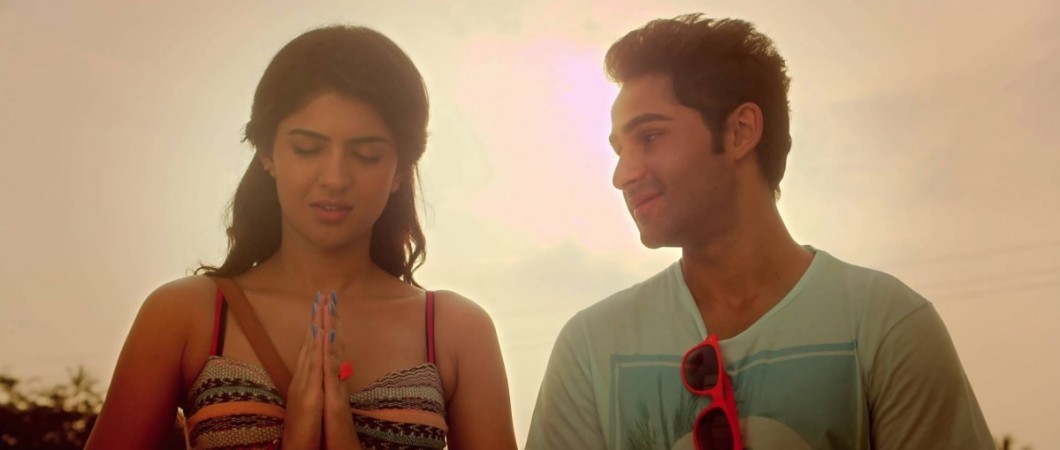 "Lekar Hum Deewana Dil" is a romantic drama film that marks the debut of Raj Kapoor's grandson Armaan Jain and Deeksha Seth as Bollywood actors, and Imtiaz Ali's brother Arif Ali as director.
The film and the male lead have received average reviews from critics. Critics feel that Jain, who has immense support from the Kapoor family and other big stars in Bollywood, was a bit loud in his acting but has the charm to make it big in the film industry.
Meanwhile, Seth, who has previously done South films, has managed to impress critics with her performance.
Overall, the film is not a disappointment and is filled with several wonderful moments.
Read the reviews below:
Meena Iyer of The Times of India: "The film has shades of Arif's older brother Imtiaz's Jab We Met and Highway. But this has a mint-crisp feel with its .com lingo. The lack of melodrama, for most part of the movie, is also refreshing.
"Armaan is endearing and energetic, getting you to warm up to him. Deeksha is confident and likeable. Bangalore boy Mahesh (Akhil) excels. And if you're looking to cuddle up this monsoon just like the slightly mismatched young couple in the movie, attempt doing it the LHDD way."
Taran Adarsh of Bollywood Hungama: "Lekar Hum Deewana Dil" loses luster when it's time to iron out the disagreements and end the squabble [post-interval portions]. You know how the story is going to terminate, but the road to culmination has pointless curves that seem annoying and superfluous.
"LEKAR HUM DEEWANA DIL depends completely on its lead actors. Also, Arif combines the sparkle and adrenaline rush of impulsive liaisons with serious take on relationships, giving ample scope to the first-timers to make an impact.
"On the whole, LEKAR HUM DEEWANA DIL has several wonderful moments and genuine sparks that stay with you. The film should appeal to its target audience -- the youth."
Prateek Sur of BollywoodLife.com: "Acting wise, Armaan is a little loud but justifies in parts. Deeksha is good. She will instantly remind you of Anushka Sharma and Deepika Padukone during their initial days. The story of the film is descent since the makers of the film haven't shown a typical love story."
Blessy Chettiar of Deccan Chronicle said: "Unfortunately, in Lekar Hum Deewana Dil the movie, the characters are so lost hamming away; we forget they're supposed to be in love.
"You could still consider sitting through the film if Armaan quietly went to a corner and introspected on how his dialogue delivery actually takes away the life from a potentially funny scene.
"In short, LHDD is Love Aaj Kal, Jab photographer Met Rockstar, and set out on a Highway, landing in a Cocktail of sorts. Watch it only if you've exhausted all other movie options this week."
Rahul Desai of Mumbai Mirror said: "When the film ends, your first reaction is to take the lead pair on your knees and spank them hard on their finely honed bottoms. Because no other response justifies the juvenile behavior you've witnessed in the last two hours.
"The dialogue is abysmal, peppered with random acronyms - 'apni taqdeer apne hath' is atah.com, and a bad situation is blunder.com.
"Failing on all three fronts, Lekar Hum... tries too hard to be funny and cool and romantic. It fails because there is no originality in the scenes that build up the story, with a screenplay as cliched as they come.
"Both she and Armaan are undone by some poor writing and direction, and that is indeed unfortunate. While all's well that end's well for their characters, we would be hard pressed to say the same for the film itself."