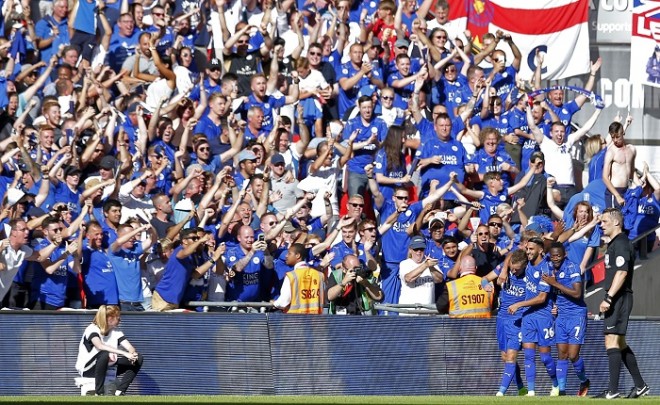 Leicester City were the success story of the last season as they went on to win the English Premier League for the first time in the history of the competition. No one had expected them to win the title in such a comfortable fashion, 10 points ahead of Arsenal, who finished in second place. After that success, now they have a much tougher task to defend the title, and one can expect Leicester City players to give their all to prove that they are not a one-hit wonder.
Last season, many teams did not consider them a threat, but fans, experts and big guns of the league began to only take notice when they began to defeat top teams of the EPL. However, not a single team will take them lightly this season, which will make Leicester City's life difficult.
With Leicester not being a massive club, there were threats of other teams coming to raid the club for some of their prized assets, but the Foxes should be applauded for holding onto their key players, Jamie Vardy and Riyad Mahrez. The duo was instrumental in helping Leicester win the EPL title.
Despite their attempts, they could not retain N'Golo Kante, who signed for Chelsea. His versatility will be sorely missed in the upcoming season.
However, Vardy's contract extension was a huge thing for the Foxes, who could still receive some offers for Mahrez until the end of the month. They also made some signings for the new season and one of them being Nigeria's forward Ahmed Musa, who is incredibly fast, and could be a perfect foil for Vardy. Throw Shinji Okazaki and Leonardo Ulloa into the mix, they have some talented goal scorers in the club from the bench as well. They should not have trouble in scoring goals.
Despite the new signings and other competitors knowing their strengths, Leicester City are not expected to change their playing style. They were the best team in the counter-attack, scoring goals like no other the last season. It was such strategies that allowed players like Vardy use his pace, and trouble defenders, helping Leicester achieve glory the last season, and one sees no reason for changing their plans. But, they will have Plan B in place with more matches in the upcoming season.
There will be great pressure on England champions, who will also have the burden of Champions League football, meaning they will have to play many more matches across Europe. It remains to be seen how will Leicester City cope with European football, which was absent from their calendar last season, thus allowing them to concentrate on the domestic competition only. Leicester City are in an uncharted territory, and like all other teams, the first few matches of the season will be of utmost importance. They have some huge fixtures as they will play top teams like Arsenal, Liverpool and Manchester United in their first six matches.