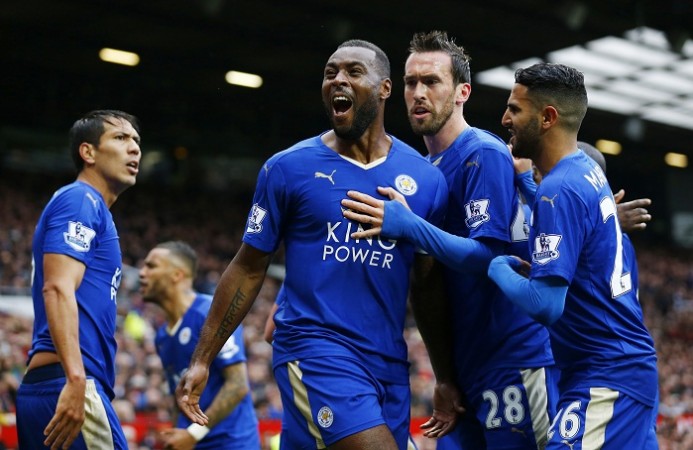 Leicester City finished just four places above the relegation zone last year, and they were aware of the need to deliver this season, or else they might go down to the Championship. However, they exceeded expectations, as they won the Premier League title for the first time in their history, which was like the sweetest of cakes with an extra topping of hot fudge chocolate.
Leicester could have won the title at the iconic Old Trafford had they got past Manchester United on Sunday, but they fell short, settling for a 1 -1 draw. But, another draw between Chelsea and Tottenham Hotspur on Monday meant the title belonged to Leicester.
It is a dream for such teams like Leicester, who do not have much money to spend, nor player-pulling power, to win the EPL title. In a league like the the one in England, which boasts teams such as Manchester United, Arsenal, Chelsea, Liverpool and Manchester City, smaller clubs find it difficult to make an impact. But, this Leicester City sude certainly did that, bagging all the headlines with one impressive win after the other.
The Foxes only lost three matches -- so far -- en route to their title, which they will deservedly get to lay their hands on when they host Everton on Saturday in front of their home fans, who never stopped dreaming, with those dreams coming true on Monday.
Leicester captain, Wes Morgan, believes each and every player gave it their all to win the title.
"It's the best feeling of my career and I couldn't be prouder that it's as part of this team. Everyone's worked so hard for this, nobody believed we could do it, but here we are, Premier League champions and deservedly so," Leicester City official website quoted Morgan as saying.
"I've never known a spirit like the one between these boys, we're like brothers. People saw it last season when everyone expected us to be relegated, but we fought back to prove people wrong. This season's been a continuation of that. We've built on the momentum, but I don't think anyone believed it would come to this."
"Saturday can't come quickly enough. I can't wait to get my hands on the trophy."
Jamie Vardy and Riyad Mahrez with their offensive plays, along with Morgan's leadership skills, leading from the front, and also scoring some important goals, gave seen the trio become heroes for the club, no matter what happens in the future. Vardy scored 22 goals, while Mahrez netted 17.
Such was Mahrez's and Vardy's performances this season that they were awarded the PFA Player of the Year and Football Writers' Association Footballer of the Year respectively.
One should also not discount the contribution of manager Claudio Ranieri, whose experience in the EPL helped the Foxes players believe in themselves as well. He never allowed the title pressure to get to his players.
Leicester have two more matches to play before the season comes to an end, against Everton and Chelsea, but the real challenge lies next season, when they defend the title.