Legion season 1 episode 4 airs on March 1. The thrilling last episode showed Syd, Ptonomy and Melanie escaping the monsters inside David's brain. However, like Syd, every viewer wants to know if David will be able to get out of his head.
While Amy is still seeking help, David is lost in the dark labyrinths of his minds chased by the nightmares. The new promo reveals a dark secret. Is David hiding his memories behind a façade?
Also Read: Watch Legion season 1 episode 3 online, plot details, air date: I am not gonna promise that, says David
If he is indeed hiding them, is it a conscious choice or is he dancing to the tunes of people inside his head? The new trailer doesn't offer many takeaways and the episode description is as vague as the last time.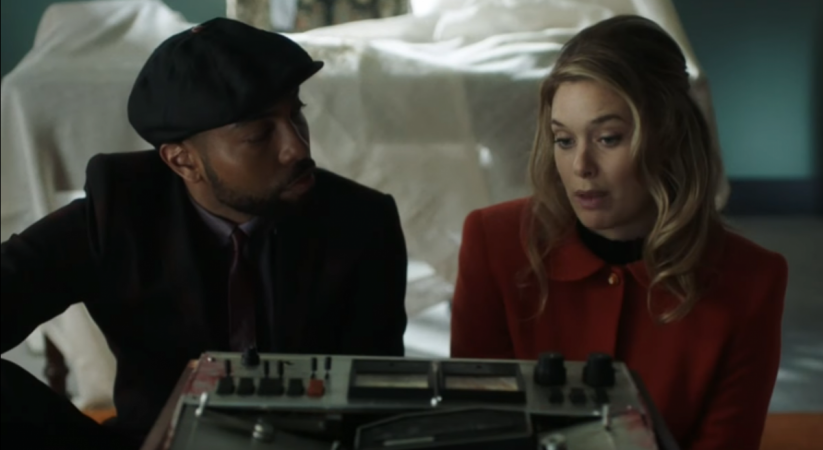 David's in trouble while his friends search for answers.
The promo clippings also reveal that the Division 3 is headed to attack Summerland. The promo's voice over is by Oliver Bird, Melanie Bird's absent husband and the founder of Summerland. This also indicates that Oliver will soon be more than just a robotic voice from the coffee machine.
Check out the new Legion trailer below:
The fourth episode is likely to take viewers into the deeper recesses of David's mind. Will we know who the monster is? Where has he come from? To know more watch Legion:
When will Legion episode 4 airs: March 1 on FX and March 2 on Foxtel
What time will Legion episode 4 airs: 10/9c [FX] and 7.30pm [Foxtel]
Where can you watch/stream Legion episode 4 online: Here are a few quick links where you can stream the episode online:
- FX Now
- Foxtel