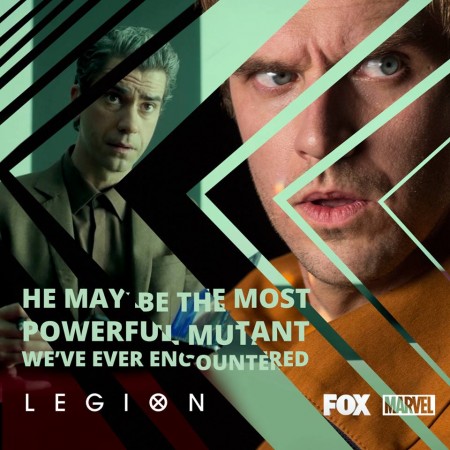 Marvel's Legion has become a runaway hit among X-Men fans. The FX show tells the tale of Professor X's son, the most powerful mutant from the X-Men series. Episode 2 concluded with David's sister getting kidnapped by Division 3.
According to the preview, David (played by Dan Stevens) is trying to come to terms with his super powers, but seems to break things everytime he experiments. "Could you may be not break anything this time," says Cary Loudermilk, to which David replies, "I am not gonna promise that."
Also Read: [EXCLUSIVE] Legion TV series: Legion creator reveals Prof X will meet Legion; and why THIS X-Men character must get a TV show
Melanie convinces David not to leave Summerland as it could prove fatal to him and everyone at the facility. In the third episode, viewers will also get clarity on the repulsive monster lurking inside David's head.
Of all the characters in David's head, Aubrey Plaza's Lenny is likely to help David get the hang of reality. In an interview following the first episode preview, Plaza said, "Lenny is very important to David's story. And [Legion] is going to get crazy. All of that [the trippy feeling] is going to keep happening. It's just going to get crazier. You're going to love it."
In episode 2, David is seen winding the clock back with the help of memory analyst, Ptonomy Wallace, played by Jeremie Harris. In the flashbacks, new details about David's past came to fore; like his father reading a particular book, called The Angriest Boy in the World, is the wellspring of David's fears, his drug-addled days and his confession about stars talking to him.
How will his past memories help understand the mystery behind his super powers? And how will David manage to save Amy?
Peter Calloway wrote the episode directed by Michael Uppendahl.
Where to watch Legion episode 3: The episode airs on FX on February 22 and on Foxtel on February 23
Time: 10/9c [FX] and 7.30pm [Foxtel]
Where to watch online: You can stream the episode here:
- FX Now
- Foxtel
Watch the trailer here: