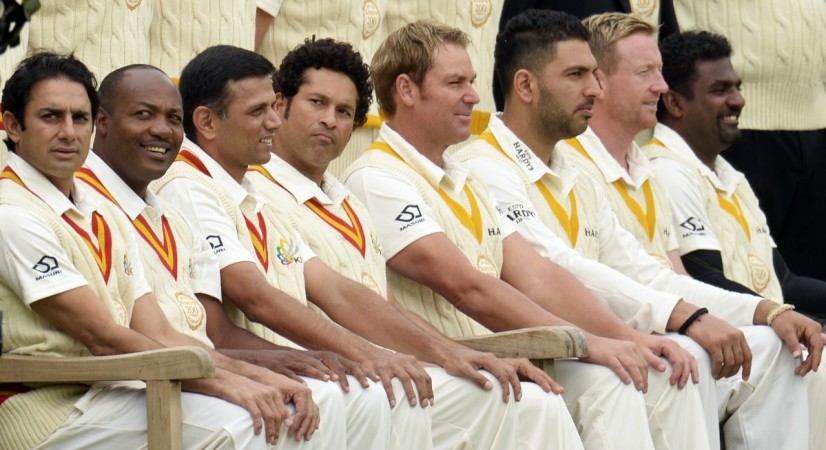 When stars of the cricket world such as Brian Lara, Allan Donald, Lance Klusner and Andrew Flintoff were at their peak, there were just two formats –ODI and Test cricket. The concept of T20 format did not even come to existence during their time.
Cricket fans have been heard stating "what if Lara and Wasim Akram played in the twenty over format?" That is soon going to come to fruition with a number of legends reported to have signed up for the T20 league, which is said to be initiated by two masters of the game, Sachin Tendulkar and Shane Warne.
Tendulkar and Warne have played for and captained the Mumbai Indians and Rajasthan Royals respectively in the IPL, and they are aware of the "entertainment-factor" the T20 format brings to the table. With big names expected to play in the proposed T20 league, it is going to be an all-star affair.
What makes the competition much more interesting is not only the presence of former international stars, but also that the competition will be played in the US, with New York and Chicago being the frontrunners to host the T20 matches.
The tournament will be played in various other corners of the globe as well.
The T20 league is expected to start in late August or early September this year.
List of players, who have agreed to participate are as follows:
India: VVS Laxman, Sachin Tendulkar, Sourav Ganguly, Rahul Dravid and Anil Kumble
Sri Lanka: Mahela Jayawardene and Muttiah Muralitharan
England: Andrew Flintoff and Michael Vaughn
West Indies: Brian Lara
South Africa: Jacques Kallis, Allan Donald and Lance Klusener
Australia: Matthew Hayden, Adam Gilchrist, Glenn McGrath, Shane Warne, Ricky Ponting, and Brett Lee
Other players approached
Pakistan: Wasim Akram, Shoaib Akhtar and Waqar Younis