Legendary Indian cricketer Kapil Dev suffered a heart attack and underwent angioplasty at a hospital in Delhi, as per reports.
According to Fortis Escorts, Okhla, Delhi, "Cricketer Kapil Dev came to Fortis Escorts Heart Institute (Okhla Road) emergency department at 1:00 AM, October 23 with a complaint of chest pain. He was evaluated and an emergency coronary angioplasty was performed in the middle of the night."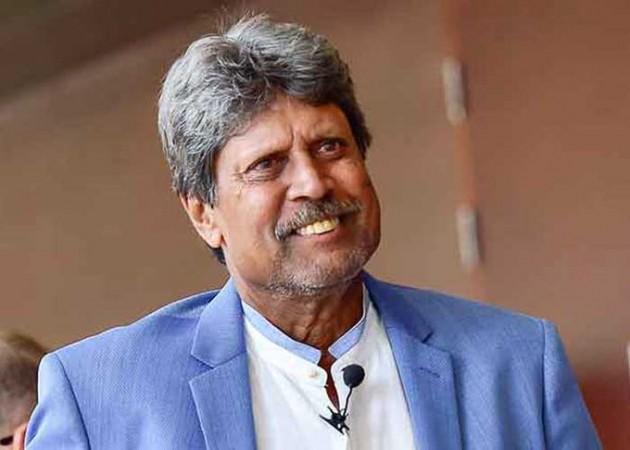 Kapil Dev stable post angioplasty: Hospital reports
The hospital further added, "Currently, he is admitted in ICU and under close supervision of Dr Atul Mathur and his team. Kapil Dev is stable now and he is expected to get discharged in a couple of days."
After the shocking report surfaced social media, wishes of speedy recovery started pouring in from several personalities and fans of the legendary cricketer.
Get well soon, Paaji: Cricketers and politicians wish speedy recovery
Wishes for speedy recovery poured in from the sporting fraternity with the likes of Anil Kumble, Yuvraj Singh, Shikhar Dhawan and Saina Nehwal posting messages to the cricket great on social media. Kapil Dev's former India teammate Madan Lal said the former captain was taken to the hospital in time after he complained of uneasiness.
Shashi Tharoor also took to his Twitter handle and said, "Concerned to learn that the legendary #KapilDev has suffered a heart attack & is in hospital. His mighty heart won many a battle for India. Wishing him the very best in winning this one too."
Lesser known facts about Kapil Dev, the legendary cricketer:

Kapil Dev is famously known as the Haryana Hurricane for being one of the fittest players around.
Kapil Dev led India to it's first World Cup triumph in 1983.
He had made his debut for India against Pakistan in Quetta on October 1, 1978.
He went on to represent India in 131 Tests, amassing 5,248 runs in addition to picking up 434 wickets.

He is also the youngest all-rounder in the history of competitive cricket to have achieved the double of 1000 runs & 100 wickets at a mere 21 years of age.

After retiring from the game in 1994, he served as the head coach of the Indian. He took charge of the team in 1999.

Married to Romi Bhatia since 1980 and the couple has a daughter named Amiya.
Kapil Dev was commissioned as an honorary Lieutenant Colonel of the Indian Territorial Army on Sept 24, 2008.
A biopic on the life of the cricketer is also being made into a Bollywood movie. Titled '83, the film stars Ranveer Singh. Singh will be portraying the '83 World Cup winning Indian captain.
The legend has three autobiographies: By God's Decree, Cricket My Style and Straight from the Heart