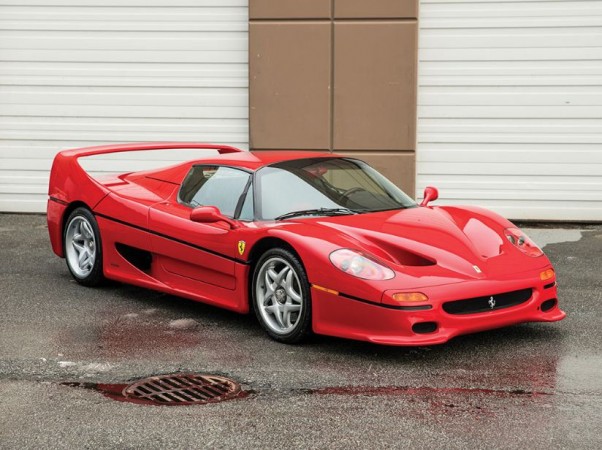 American legendary heavyweight champion Mike Tyson's 1995 model year Ferrari F50 is up for grabs if you are ready to splash $2,200,000 (approximately Rs 14.66) or more. The super car with F1 derived engine will be auctioned at RM Sotheby's Amelia Island sale on March 11.
Also read: Is Cristiano Ronaldo the brand ambassador of Bugatti Chiron?
The Ferrari F50 is a mid-engined range-topping sports car and the successor of legendary F40. Ferrari manufactured only 349 units of F50s and 50 units have reached the US shore. The Tyson's model is the 73rd and it was first delivered to Nader Amirvand of Auto Market in Fountain Valley.
It was subsequently sold with a new 456 in a package deal, reportedly at full sticker price, to Mike Tyson. Tyson remained the custodian of the F50 for "several years", according to RM, before it was sold to Kevin Markus, with 4,900 miles on clock.
The F50 has been designed way before AMG and Aston decided to put F1 engines in road cars. It is powered by a 4.7-litre naturally-aspirated V-12 engine with five valves per cylinder and twin overhead camshafts per bank, derived directly from the engine used in the 1990 Formula 1 season. The mill develops 520bhp and a rev limit of 8,500rpm and it is mated to six-speed longitudinal gearbox completed with a limited-slip differential. To tame the massive power from the engine, the F50 is fitted with massive drilled and ventilated disc brakes supplied by Brembo with four-piston brake callipers. In essence, the Ferrari F50 is an F1 car at heart, but it had been designed and engineered for the road.
In its current ownership, the car has received full Classiche certification by the Ferrari factory, with the Red Book accompanying the car to sale.