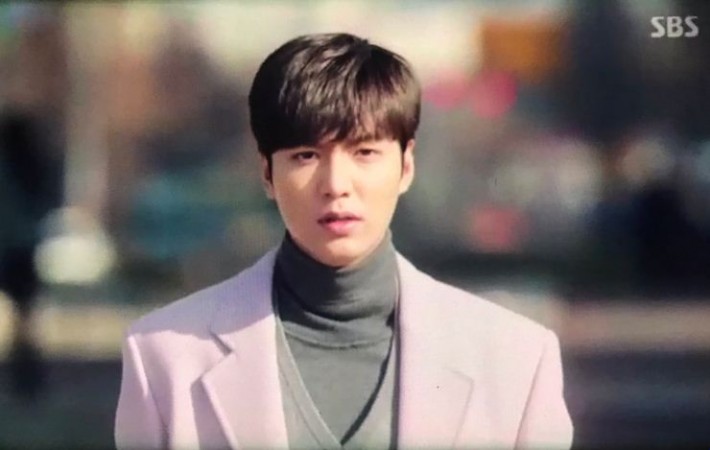 The Legend Of The Blue Sea fans are waiting to watch the happy ending for Mo Yoo-ran in episode 16. But the fate of Heo Joon-jae and his mother might change when the SBS romantic drama returns on January 11.
Watch The Legend Of The Blue Sea episode 15 live online
After a long wait, the conman finally saw his mother with Shim Chung in episode 15 and it was supposed to be a happy day for them. The silver-tailed mermaid was also planning to celebrate her birthday for the first time.
However, with four more episodes left for the finale, the Korean mini-series is likely to take a complicated turn in the upcoming episode making things worse for the onscreen couple. Will it feature the demise of a major character?
Since serial killer Ma Dae-young and his son Heo Chi-hyun are trying to harm everybody involved with Heo Gil-joong to protect Kang Ji-yeon a.k.a Kang Seo-hee, the reunion of the male protagonist and his mother is unlikely.
In spite of being cautious, the conman might fail to protect his mother from getting hurt by the antagonist. Will he have to witness his own mother's death? Or will he risk his life to save her?
Speculations suggest that Mo Yoo-ran, Shim Chung or Heo Joon-jae will meet with an accident while crossing the road. For any official confirmation about it, The Legend Of The Blue Sea fans will have to wait for the trailers and promos of episode 16. Until then, they can catch up with the previous episodes of the Korean period drama online here.
Meanwhile, Jo Nam-doo and Tae-oh are likely to have great time with Shim Chung's friends Yoo-na and the homeless woman. Cha Shi-ah might also join them without knowing that her house maid will also attend the party.