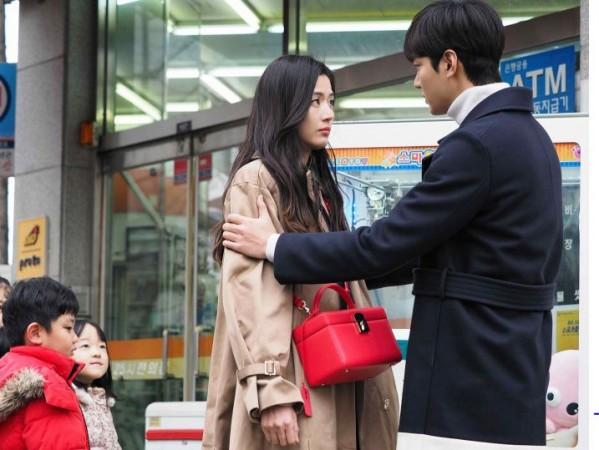 The Legend Of The Blue Sea will be back with another thrilling episode this Thursday, January 5, at 10 pm KST on SBS. Episode 15 is likely to feature troubled moments for the onscreen couple, Heo Joon-jae and Shim Chung.
Watch The Legend Of The Blue Sea episode 14 live online
In episode 14, the conman finally lets the silver-tailed mermaid know that he can hear her thoughts. Out of curiosity he asks her why is she talking about death and starts confronting her. Instead of answering him, she asks him when he really started hearing her voice.
Since the senior conman Jo Nam-doo told the female lead that her lover will runaway if he finds out she is a mermaid, she might get worried about it and seek Heo Chi-hyun's help. Will she land in trouble?
Click here to find out if Heo Joon-jae and Shim Chung part ways in episode 15 of the SBS mini-series. The Legend Of The Blue Sea will also be available online here for the followers of the period drama worldwide.
The promo for the upcoming episode shows Jun Ji-hyun's character trying to confirm something about her relationship with the conman. In the clip, she tells him, "There is something I need to ask you."
The trailer also shows Lee Min Ho's character trying to find out the whereabouts of serial killer Ma Dae-young and his wife with the help of Tae-oh and the detective. In the meantime, Kang Seo-hee asks Mo Yoo-ran if she can be her housemaid.
The sneak peek video even shows Heo Joon-jae's step brother trying to kill Heo Gil-joong's personal assistant. The video ends by teasing a reunion of Lee Min Ho's character and his mother.
Watch the trailer for The Legend Of The Blue Sea episode 15 below: