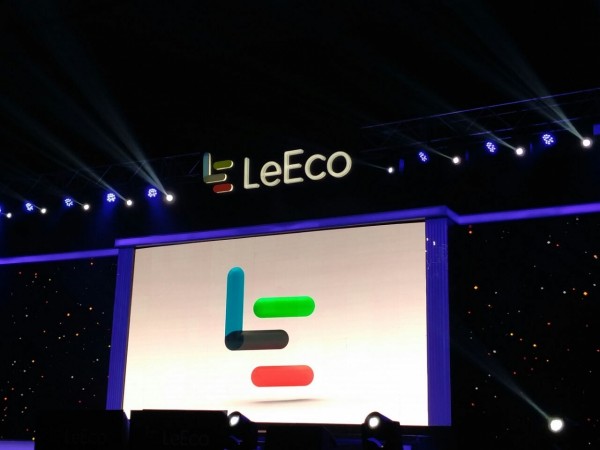 UPDATE
1:20 p.m. IST: Event concludes.
1:15 p.m. IST: The first sale for Le 1s Eco's 100,000 units will begin on May 12 at 2 p.m.
1:13 p.m. IST: Le 1s Eco is priced at Rs. 9,999 with 1 year LeEco Membership worth Rs. 4,900 free.
1:00 p.m. IST: Sidharth Malhotra and Jacqueline Fernandez launch Le 1s Eco.
12:50 p.m. IST: Le 1s Eco is the first made for India smartphones. It comes with LeTouch, Supercharge, USB Type C port, 13MP primary camera + 5MP front camera and Supertainment integration.
12:48 p.m. IST: Following the success of Le 1s, Jain announces Le 1s Eco.
12:42 p.m. IST: LeEco COO Atul Jain comes on stage to talk about the new smartphones for Indian market. Jain boasts Le 1s success and all major milestones it achieved.
12:40 p.m. IST: LeEco Membership pricing in India is Rs. 490 for a month or 4900 for a year.
12:39 p.m. IST: Lee announces the launch dates for the new services. Le Vidi and Le Live will launch on 24 May, while Le Music and LeEco Drive will launch in Q3.
12:37 p.m. IST: After talking about content, Lee talks about offreing special services to its users. He introduces LeEco Drive to store photos, music and videos on cloud storage. LeEco Drive comes with 5TB of cloud storage for free.
12:34 p.m. IST: Lee announces Live Concerts on Le Superphones. He also demonstrated how live concerts from diffrent genres would look like on its smartphones. Users can stream concerts from around the world in real time.
12:28 p.m. IST: Lee introduced music streaming, searching hight definition music videos and offline listening all without advertisements. LeEco has partnered with Hungama for its music streaming services.
12:24 p.m. IST: William Lee takes the stage once again to talk about Live Channels for news and sports. He demonstrates live channels on superphones. LeEco has partnered with YuppTv for live content streaming.
12:22 p.m. IST: Kumar Abuja talks about Eros partnership with LeEco. Plans to launch Eros with more than 2,000 films.
12:20 p.m. IST: Lee hands over the stage to Kumar Abuja, President of Business Development for Eros.
12:18 p.m. IST: William Lee talks about content. He announces Eros Now will be integrated into Le Vidi app, which is available in Le phones.
12:12 p.m. IST: William Lee, VP of content APAC at LeEco, takes the stage. He annonces LeEco membership program, which will launch in India this year.
12:10 p.m. IST: LeEco COO Atul Jain talks about bringing all entertainment content to mobile screens.
12:05 p.m. IST: LeEco COO Atul Jain takes the stage.
12:00 p.m. IST: LeEco Supertainment event kicks off with a performance by dance group "Illuminati".
11:55 a.m. IST: The event has begun.
11:45 a.m. IST: Sources tell IBTimes, India that there will be new smartphones along with content related announcements at the LeEco Supertainment event. The company will announce new partners for its content ecosystem. The event is expected to begin shortly.
11:40 a.m. IST: The venue is packed with guests, media and LeEco fans. The event is being attended by more than 300 people from around India.
Original Story
LeEco is gearing up for its event in Mumbai, which is themed "Supertainment," where new smartphones and content-related services are likely to be announced. The event, which is being held at Mehboob Studios in Bandra, is set to begin soon and we will bring you live coverage of the LeEco's Supertainment announcements.
From what we have learnt so far, at least one smartphone will be launched on Tuesday. The Chinese internet conglomerate is expected to make some major announcements around content streaming services, something for which it is well known in its home country.
LeEco is planning to replicate its successful ecosystem in India. The company has already revealed its plans to invest $10 million in setting up in-house cloud and content delivery networks (CDNs) across the country by the end of this year. The new infrastructure would strengthen its content delivery capabilities in both mobile and TV segments.
Besides content and services, LeEco is expected to launch a new smartphone. Sources have informed International Business Times India, that the new smartphone will be disruptive in terms of pricing and that it would cost cheaper than the popular Le 1s. In terms of specs, the handset will retain most of the premium specs of the Le 1s.
If the rumours are to be believed, LeEco might also launch three new smartphones, Le 2, Le 2 Pro and Le Max 2, at the event on Tuesday, which were unveiled in China last month.
Live updates will appear on the top of the story.