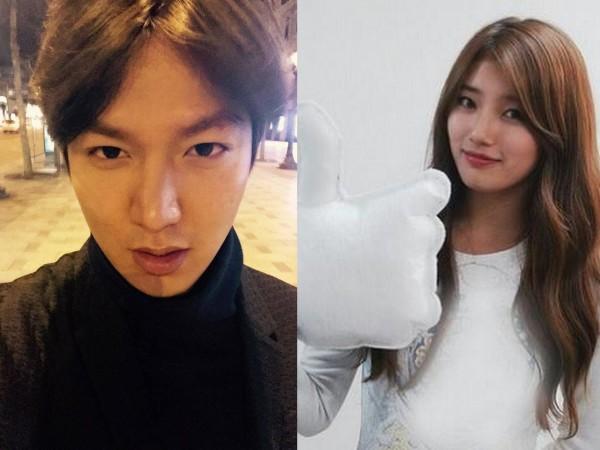 Suzy Bae recent statement about boyfriend Lee Min-Ho has put all their breakup and cheating rumours to rest. "Uncontrollably Fond" actress Bae at a recent event talked about her relationship with Min-Ho and what it's to date the "City Hunters" actor.
Of late, there have been rumours about Bae and Min-Ho calls it quit, but the "City Hunters" actor confirmed that they are still dating. Also, Bae revealed her future plans with boyfriend and said that they will support each other.
Bae told media that she is attracted Min-Ho for his warm personality. Further revealing about their date in London, Bae said, "we did what normal couples would do. We were in London at the same time because our photo shoot schedules overlapped. We didn't do anything special, we drove and had meals."
"We will just have to do our best, we have jobs to do, and we will try to support each other," she said, according to Korea Bizwire, when asked about her future plans with Min-Ho.
On the other hand, Min-Ho told a leading daily that he has matured and will be responsible about what he has said. "A man needs to protect his loved ones," Min-Ho said in an interview.
When asked about his girlfriend Bae, Min-Ho said he hopes to get married to protect her.
Meanwhile, Min-Ho is busy with the film "Legend of the Blue Sea," which also stars Jun Ji Hyun. He is also the ambassador of the Pyeongchang 2018 Winter Olympics. Talking about the Winter Olympics, he said, "It will have been 30 years since the Seoul Olympics in 1988. I have a lot of pride, holding a global event like the Winter Olympics and Paralympics in Pyeongchang, known for its scenery. Regardless of the ambassador position, as a Korean, I'm proud."