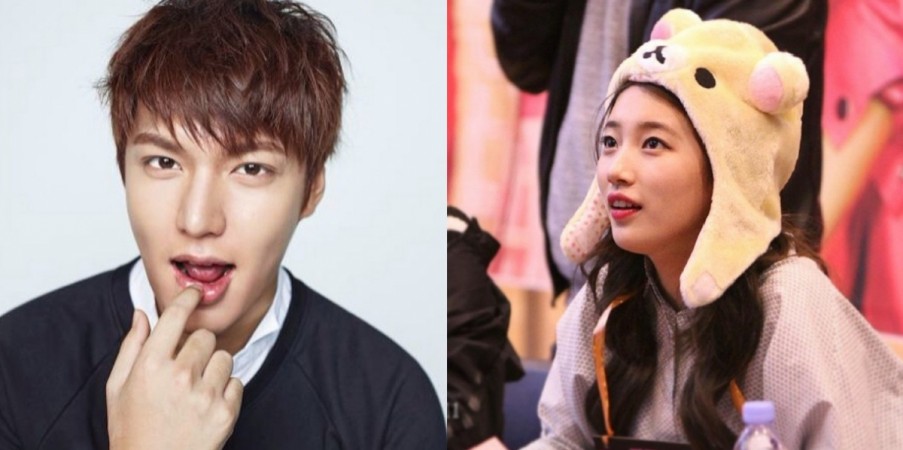 Ever since "Gangnam Blues" star Lee Min Ho confirmed his relationship with miss A singer Suzy Bae, fans have been curious to know more about the celebrity couple.
They were excited to see the couple at Incheon International Airport recently.
However, the celebs were not spotted together as they reached the airport at different timings; the 28-year-old actor arrived two hours after his lady love.
While Min Ho was with his bodyguards wearing jeans and a beige-colour shirt, Bae showed off in casual navy slacks and an oversized shirt. Although the "Boys over Flowers" star covered his face with a mask, his fans recognised him at the airport.
The Korean singer was on her way back home after attending the Valentino fashion show in Rome while the actor was returning from his shoot for Elle magazine in Los Angeles, according to Asia One.
The celebs were first spotted together in London and their newly found relationship created a buzz in the Korean entertainment industry. They are listed among the top Hallyu couples of 2015 and also known as the popular stars to break their fans' hearts.
Min Ho is currently busy filming his upcoming movie "Bounty Hunters", which could hit screens next year. Bae is currently in talks with the creators of television drama "Cheese in the Trap" that is scheduled to air on tvN channel towards the end of this year.