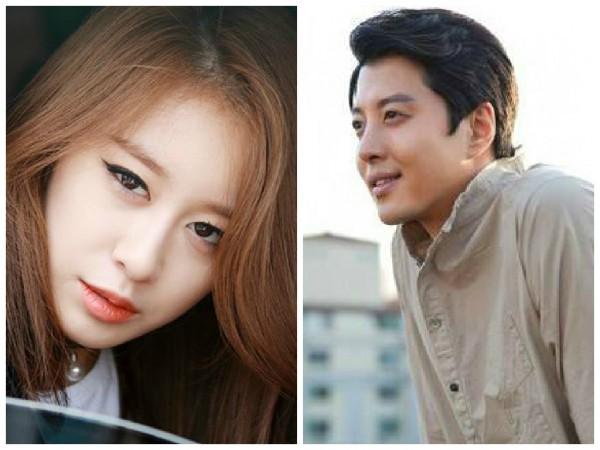 Korean actor Lee Dong Gun and T-ara Singer Jiyeon recently confirmed their newly found relationship after several images of the two in a restaurant started trending on Internet.
The photos immediately sparked the attention of their fans as the celebs were seen being affectionate with each other.
Initial buzz hinted that the images were part of their upcoming film "Encounter" on which they were working since past two months. The romantic movie, which is scheduled to release in October, revolves round two persons who fall in love on a cruise.
But a source from the entertainment industry stated that the Dong Gun and Jiyeon are planning to announce their relationship through an official press release.
Later on, the representatives of two confirmed their relationship. FNC Entertainment revealed that the couple are in the initial stages of their relationship.
"After checking with the actor, they say they're not quite in a serious relationship yet, but that they have feelings for each other and are getting to know one another. It's been about a month since they've been spending time together," Allkpop quoted Dong Gun's representative.
Meanwhile, MBK Entertainment informed that the two became close while filming "Encounter". "It is true that the two of them are dating. They quickly became close in May while filming for the Korean-Chinese co-production 'Encounter' (working title) together," according to Soompi.