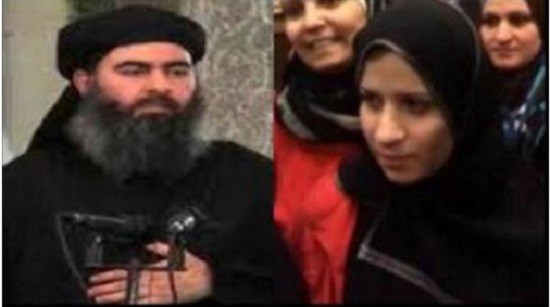 Lebanon's military court has reportedly indicted a woman believed to be the former wife of Islamic State head Abu Bakr al-Baghdadi on charges of belonging to a terror organisation and planning to carry out terror attacks. She was arrested on Tuesday.
Saja al-Dulaimi, who is said to be Baghdadi's ex-wife, was detained by the Lebanese Army last month along with her children.
"Dulaimi is under arrest now, after an arrest warrant was issued against her, while Oqaily was transferred to General Security," Interior Minister Nouhad Machnouk said, Lebanon's The Daily Star reported.
The military court also indicted her current husband, a Palestinian, It was earlier reported on Tuesday that Dulaimi had been remanded to general security.
The Daily Star reported that it was Mithqal al-Oqaily, the wife of Nusra Front commander Anas Sharkas and her children who were sent to General Security.
The Nusra Front leader had warned retaliation against Lebanon over the arrest of his wife, and had even killed a Lebanese soldier last week.